Far from the heavenly beaches of Corse, somewhere at the other end of the globe, an archipelago of some 7,000 small islands awaits travellers passionate about exoticism. The Philippines! Renowned for the great diversity of its islands of beguiling landscapes which are among the most beautiful of south-east Asia. For this time, far better than beaches, our attention was mainly drawn to the famous rice terraces of Northern Philippines. Rice terraces are not exclusive to Philippines.
One may also find them in China, Vietnam, as well as most South-east Asian countries. However, northern Philippines's rice terraces are, per se, so amazing that they are currently 'Eight wonder of the world'. Transported to Banaue in an old bus that dropped us some miles from there, we did all but expect to see that.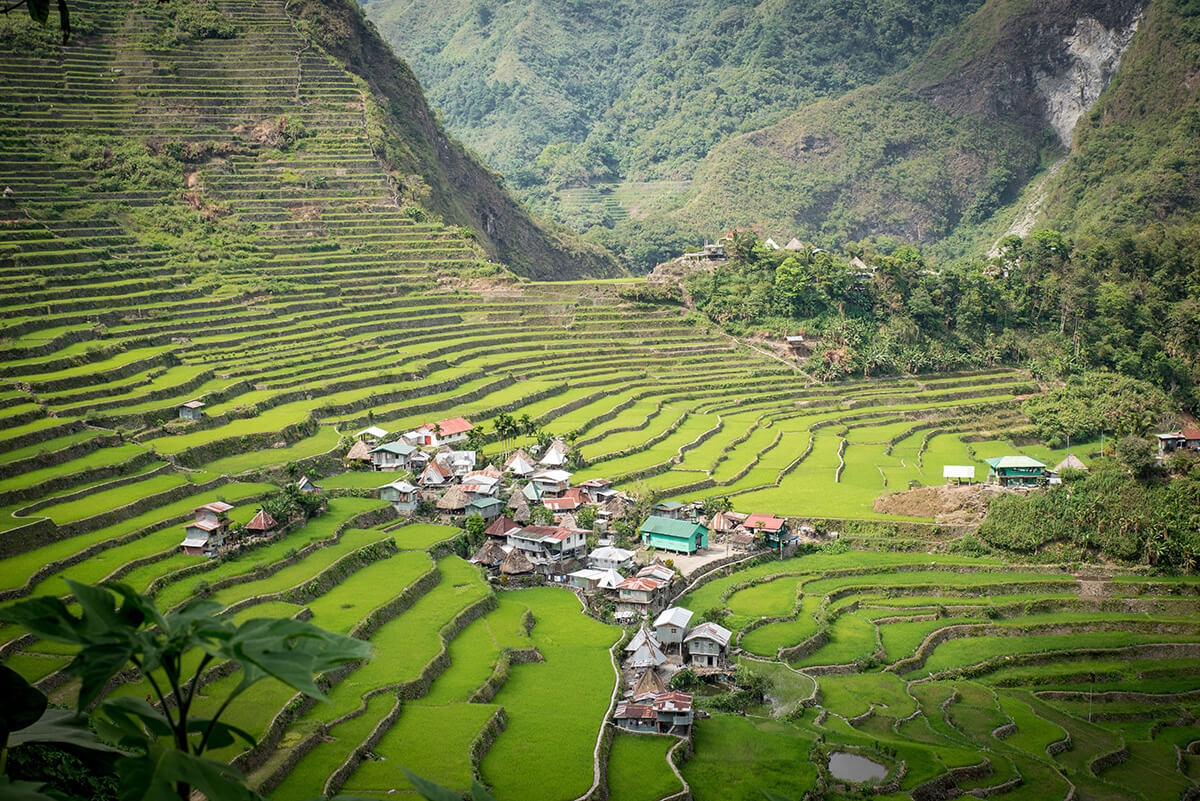 After walking for a while across a luxuriant jungle, we discovered the breath-cutting landscape. Rice terraces all over! They had been constructed 2 centuries ago, on the Ifugoa mountains, by the ancestors of the Batad ethnic tribe. Their particular shape and acute consistency make one dizzy with fascination.
Above all, this typical sparkling green of the fields, from January to April, when the rice-seedlings shoot, is what will stick to our minds. Thus was this unique landscape, where we had chosen to spend some days, cut off from the world. Here in Batad, several miles away from the nearest town, surrounded by ifugoa mountains, you find no internet nor telephone network. Only small peasant villages where you meet old ladies busy planting rice and children playing in the rice fields. Just what we needed to be amazed.