Jean and Arnaud entrusted Catherine Lassaussois to roll out the Lassaussois jewelry collection. Trained in gemmology and passionate about jewelry, Catherine has been at the helm of Rolex's first exclusive boutique since 2007. She has managed to create a rare alchemy based on traveling the world in search of the finest stones and getting them into the hands of the best craftsmen.
The result is exciting, astonishing— or, in a word, brilliant. "We want to offer a different approach to a customer that demands impeccable quality without the need of going to place Vendôme. This is our guiding principle: excellent craftsmanship that showcases the perfection of the stones. And prices should be excellent as well, as a sign of respect for our customers," explains Catherine Lassaussois. This first collection, the result of two years of work, is organized along several lines.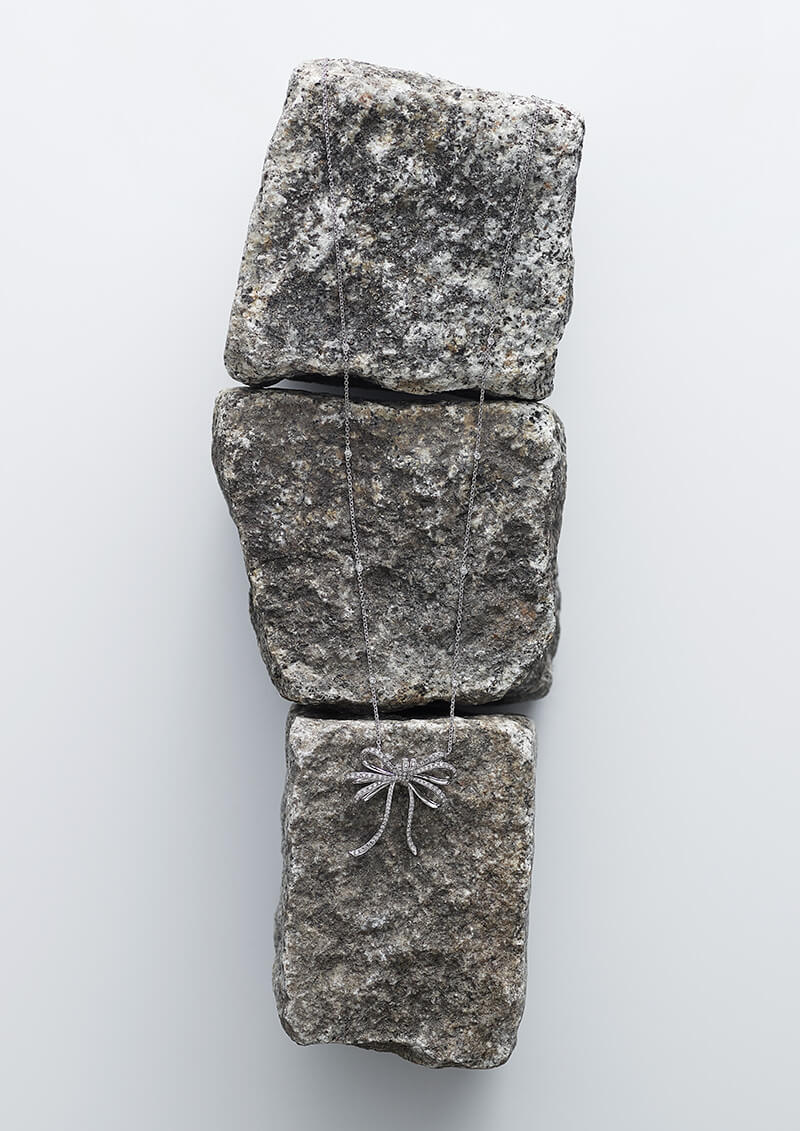 Rattrapante Necklace set with diamonds
Rattrapante Necklace set with diamonds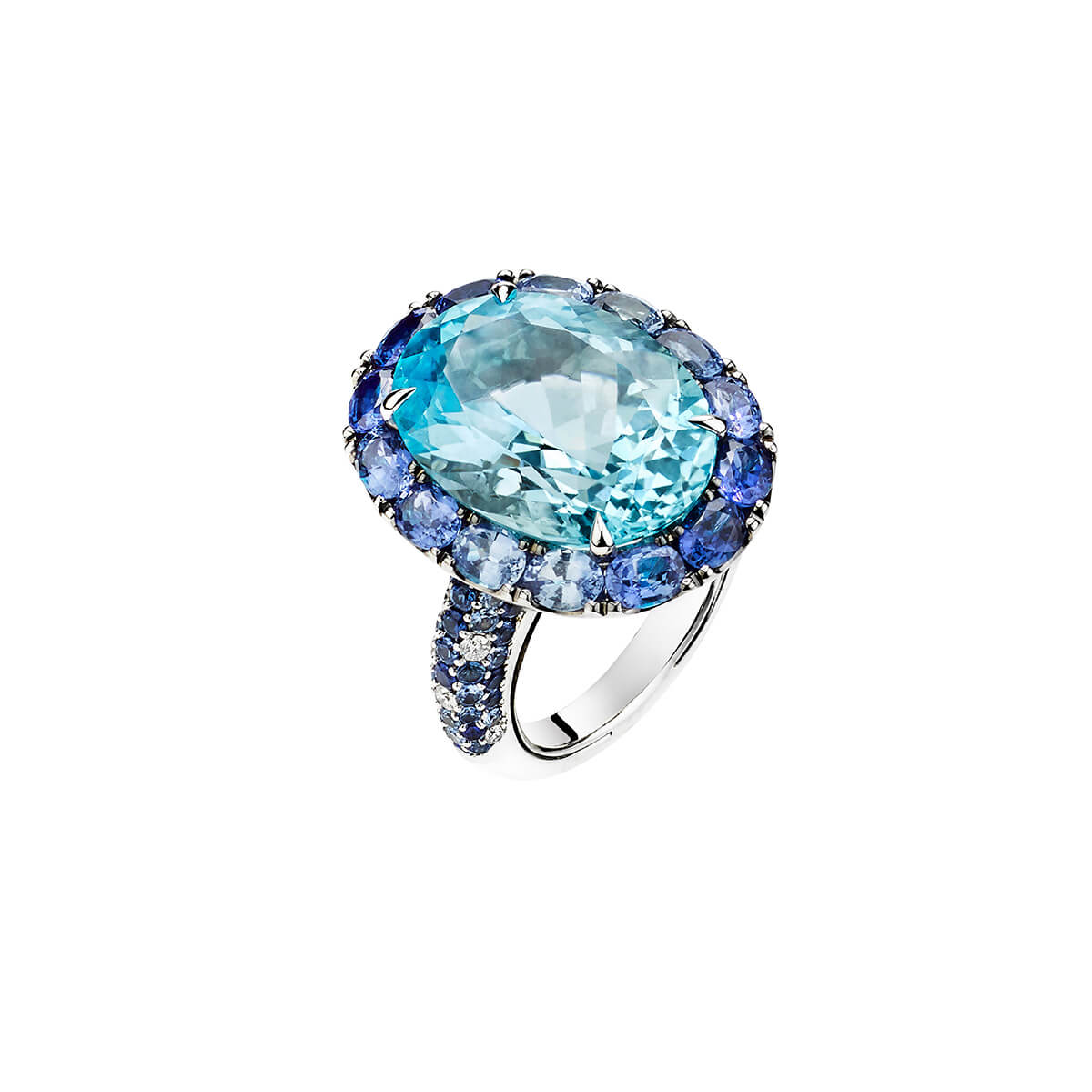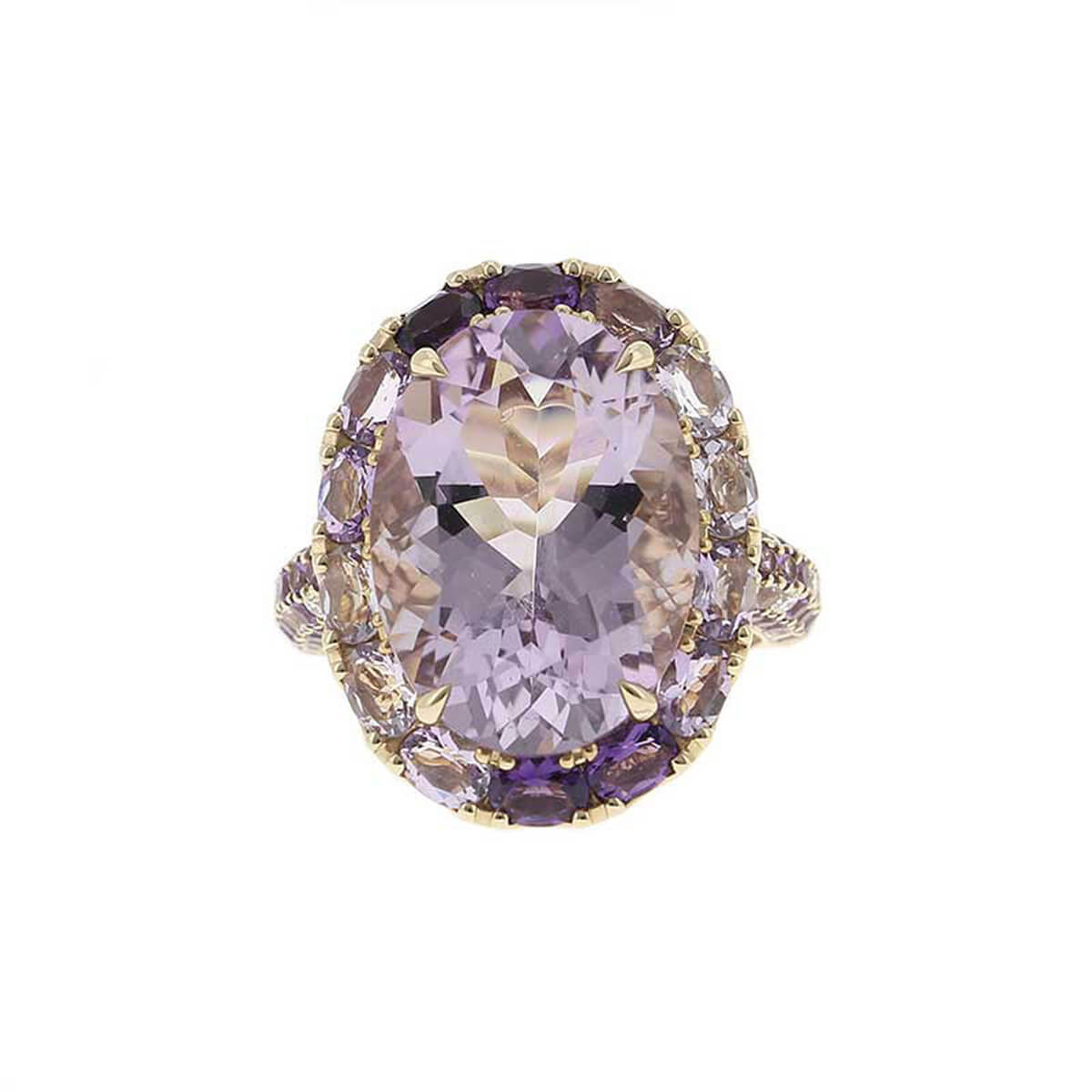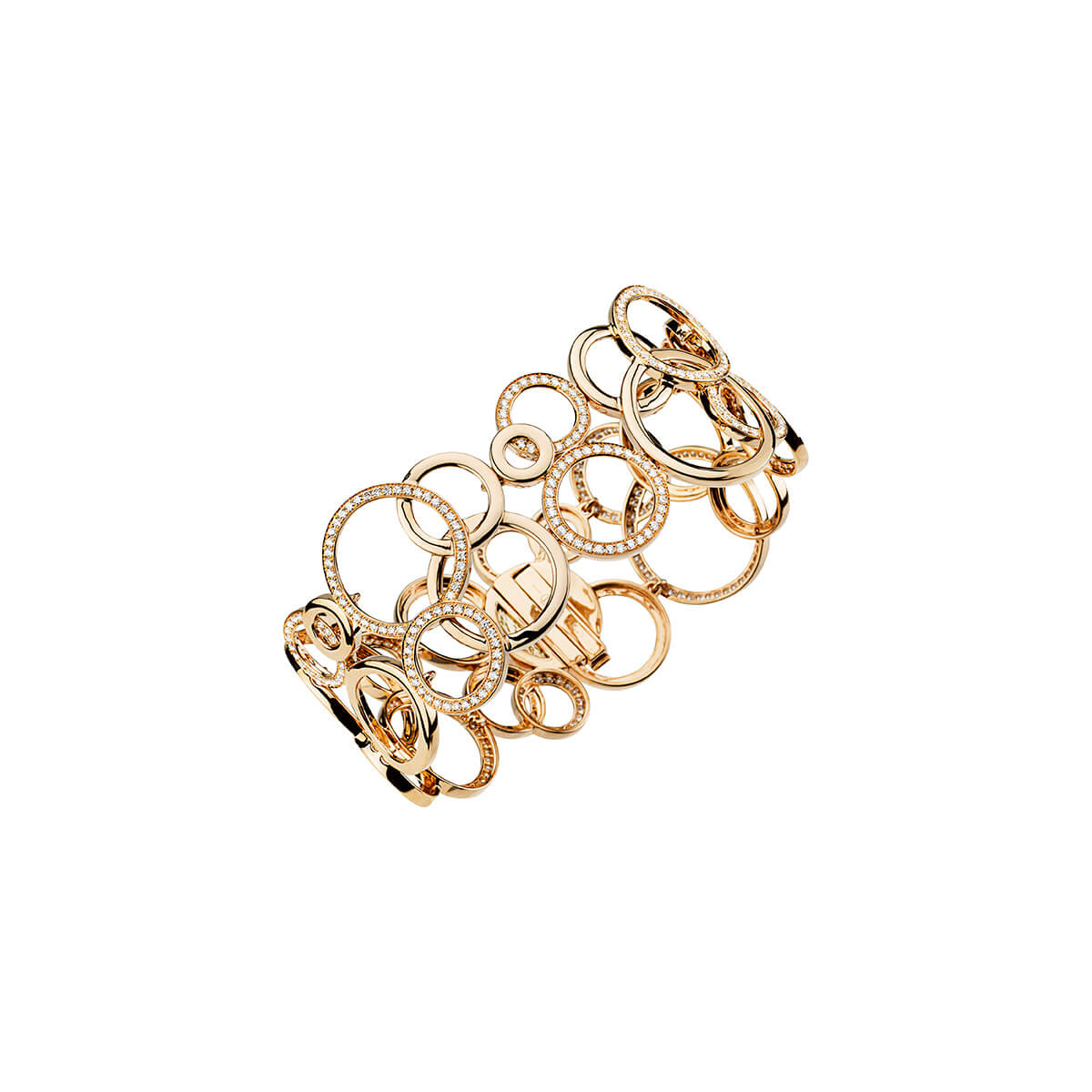 Tourbillon cuff in pink gold set with diamonds
A "whirlwind of diamonds," which over time will witness many moments as unforgettable as this exceptional ring that is entirely set with 400 diamonds.
Making this piece of jewelry consists of an extremely technical, time-consuming, and detail-oriented process that requires much more than just matching the stones.
The "Tourbillon" line also harmoniously intertwines circles of different sizes that bring to mind the internal mechanism of a watch. Rings, necklaces, and earrings—set with stones or not— produce a real sense of movement, life, lightness, and elegance.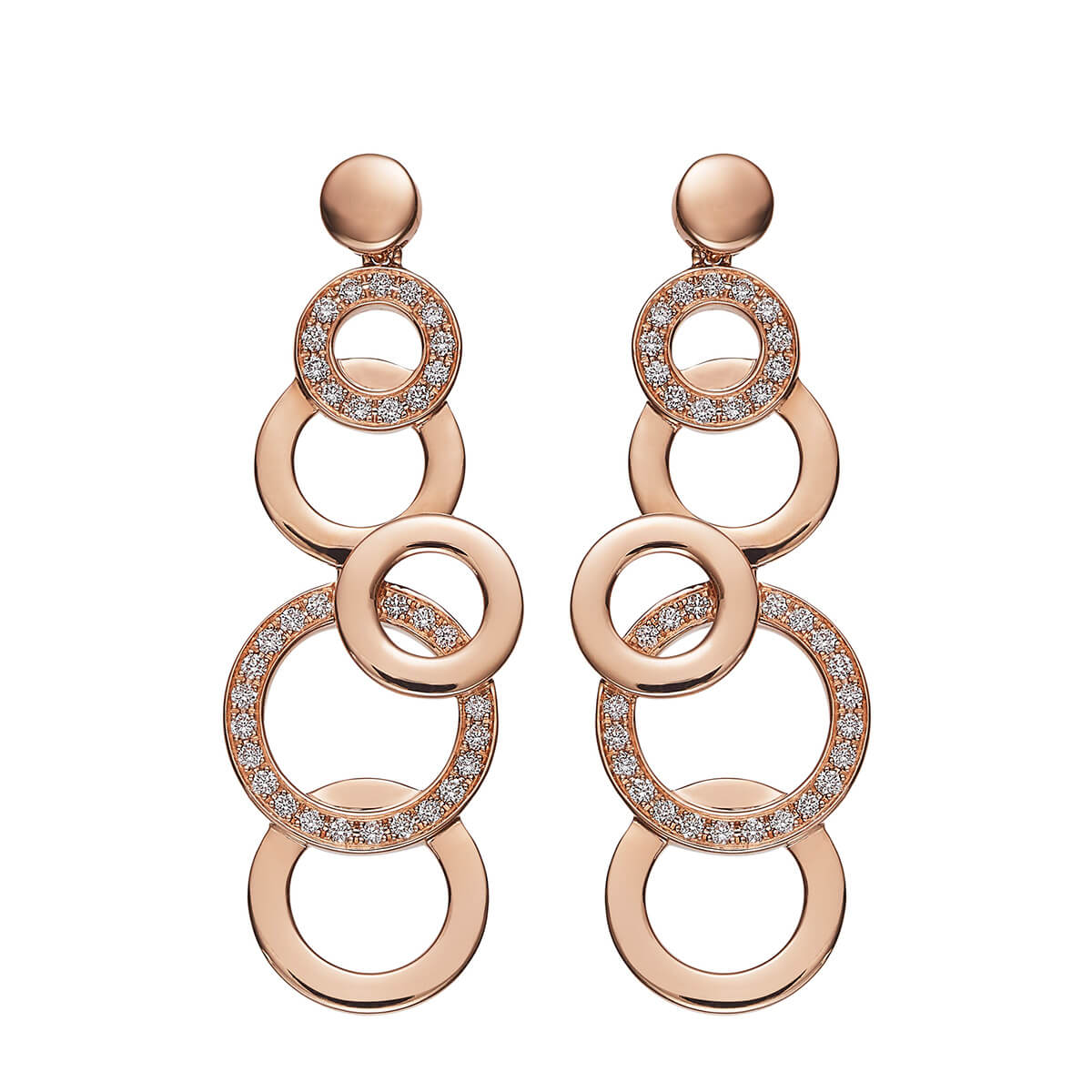 Tourbillon earrings in pink gold set with diamonds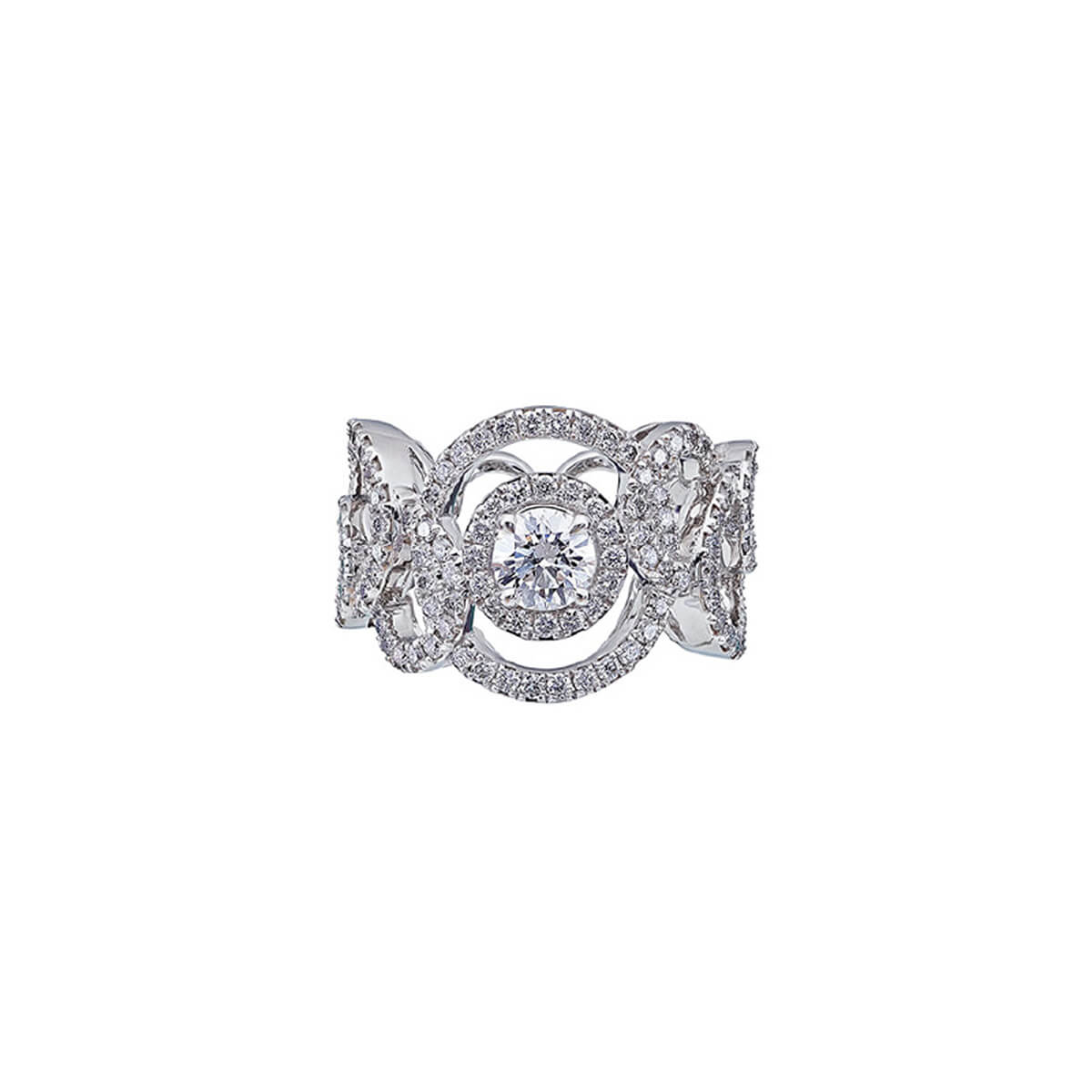 White gold Tourbillon ring set with diamonds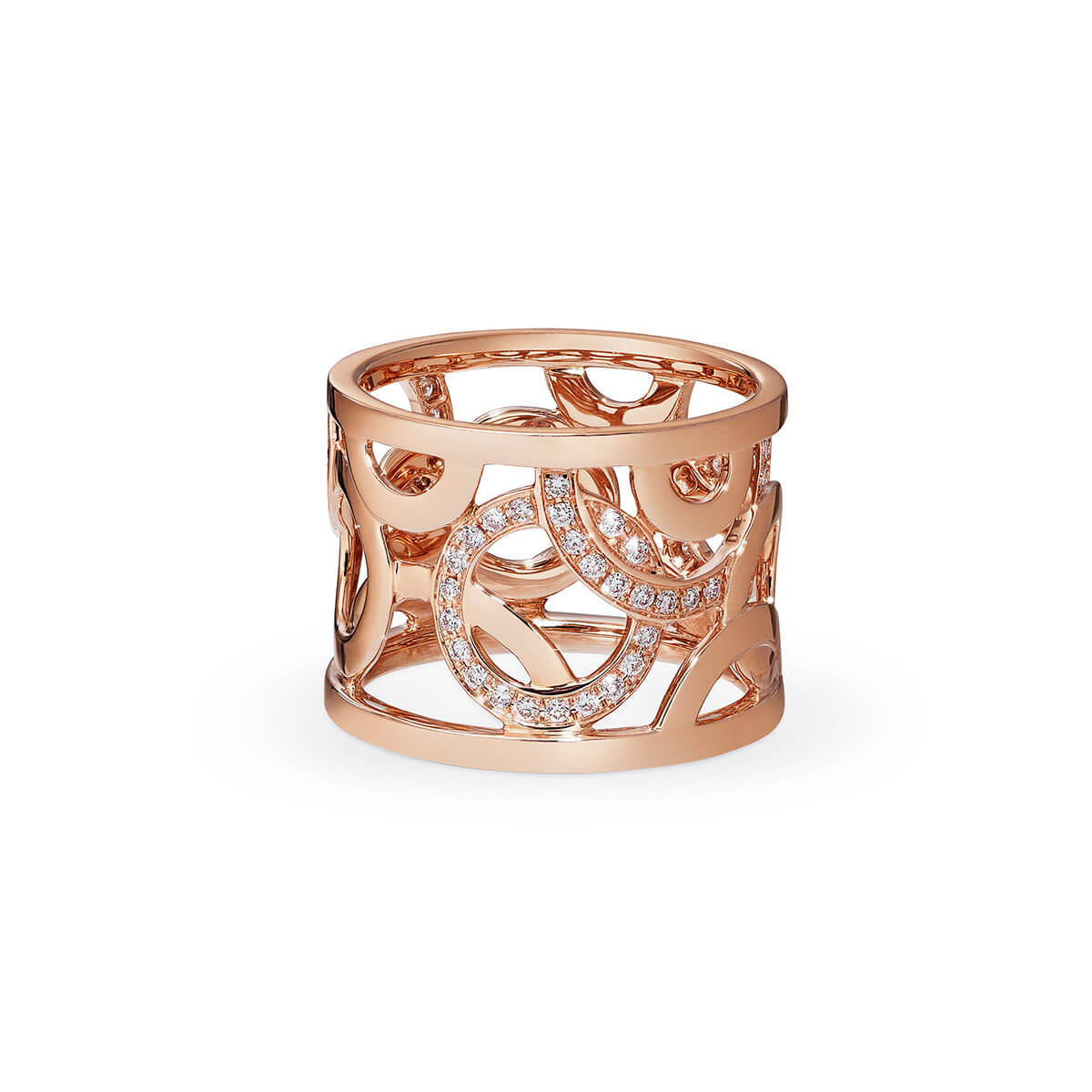 Pink gold Tourbillon ring set with diamonds
The "Rattrapantes" line illustrates the timeless and feminine grace. Small precious, rounded knots, broken down into pendants, rings and earrings.
Lassaussois Jeweler is also about unique pieces of jewelry. One-of-a-kind creations combining precious stones and colored gems.
The Lassaussois saga
The Lassaussois saga has been a story of family and shared passions for a quarter of a century… The Les Montres group and its four Parisian stores are synonymous with watchmaking expertise. In 2016 the group deepened the relationship of trust that it has with its customers with the opening of the Les Montres Collector store, dedicated to antique and collectible watches… With the creation of Lassaussois Jeweler, the quest for excellence continues.
Lassaussois joaillier
Boutiques Les Montres
58, rue Bonaparte
75006 Paris / 01 46 34 71 38
40, rue de Passy
75116 Paris / 01 53 92 51 61
Lassaussois joaillier
Boutiques Les Montres
58, rue Bonaparte
75006 Paris / 01 46 34 71 38
40, rue de Passy
75116 Paris / 01 53 92 51 61