With Héritage Corse, Parfum d'Empire returns to its roots, the island of Corsica where Marc-Antoine Corticchiato is from!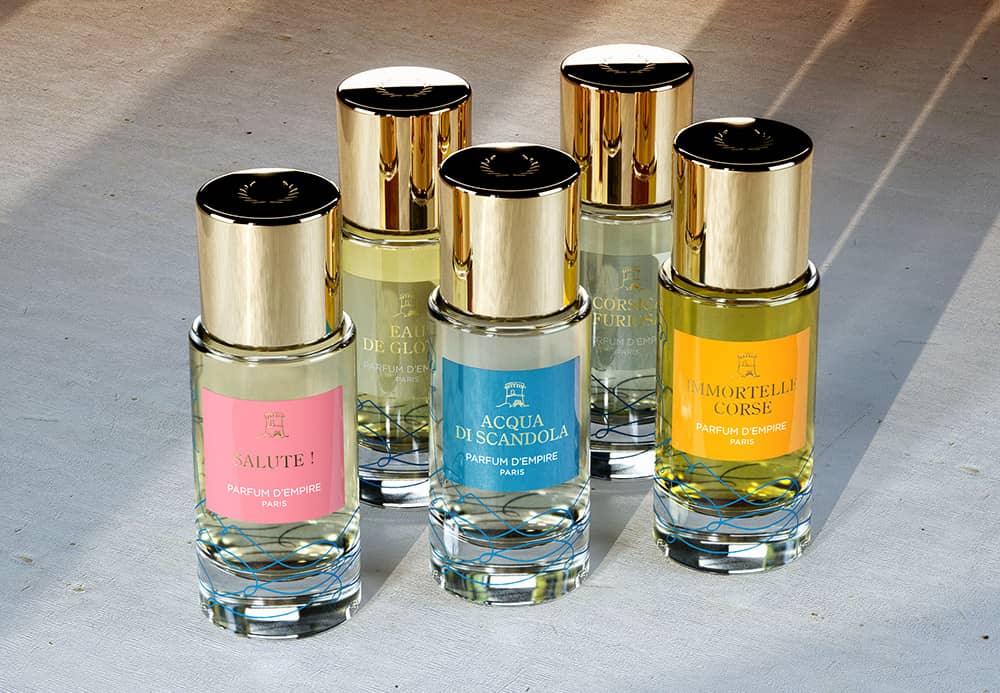 The new collection from l'Héritage Corse is a tribute to the splendour of the Islands nature, to its energy. To the fragrances that outline its olfactory landscapes, from its wild coasts to its untamed maquis and its lofty mountains. The soul of a land as passionate about freedom as the founder of Parfum d'Empire. The DNA of an artisanal perfume house that has remained true, over the years, to its creative independence. Inspired by the fragrant plants of the island, Corsican Heritage is presented in the sleek Parfum d'Empire bottle, adorned with a stylized Genoese tower, like those that have marked the Corsican coasts since the Renaissance. The packaging is inspired by the stone walls, on embossed paper, echoing the work on materials and textures of Marc-Antoine Corticchiato's compositions.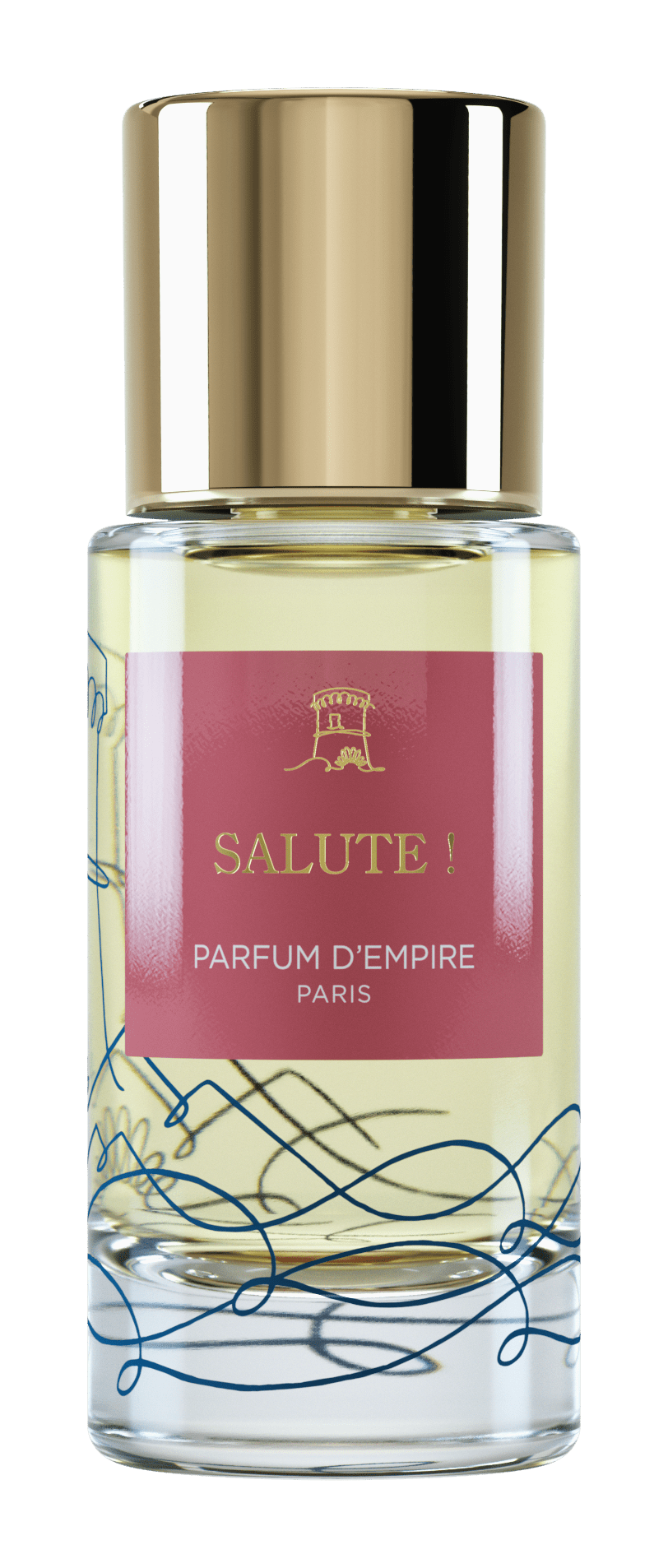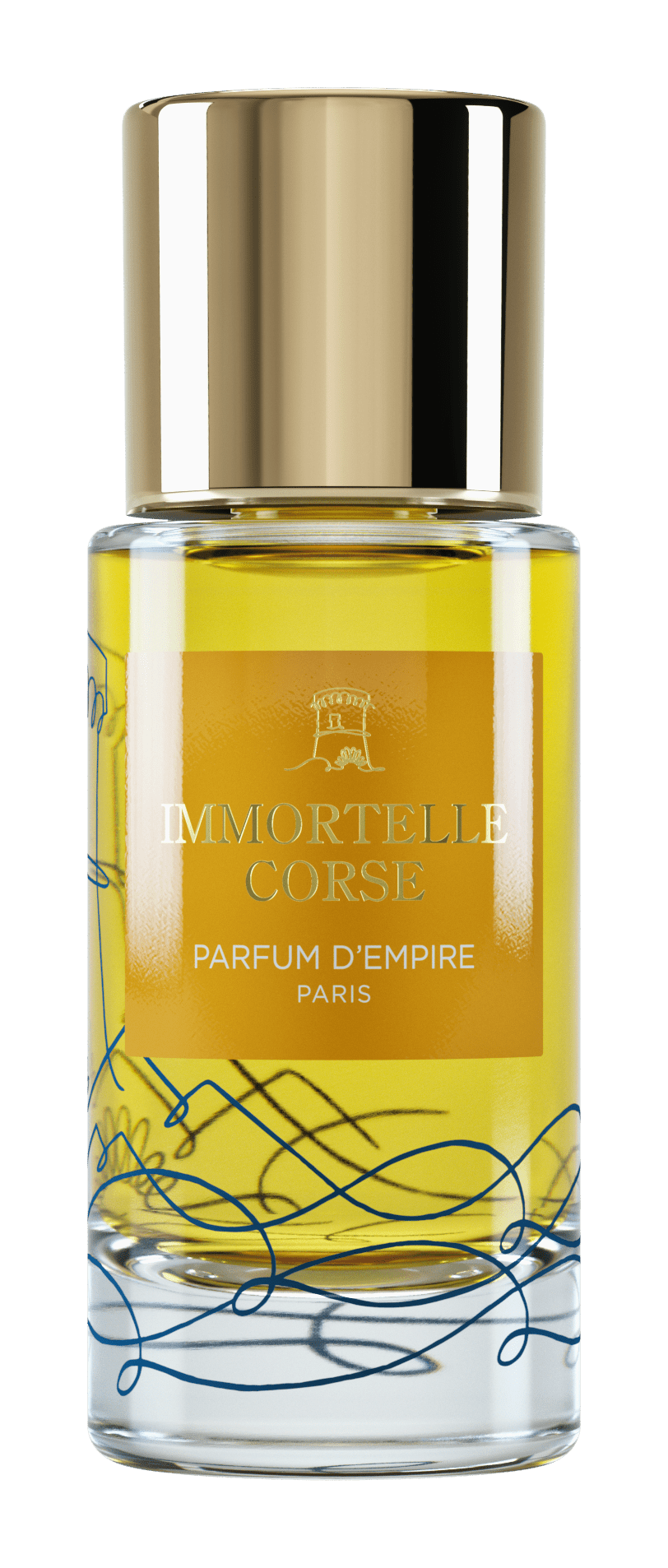 L'Heritage Corse perfumes already includes two existing creations:
EAU DE GLOIRE (2003), an aromatic of Corsican maquis with an imperial wake, created in honor of those who left their island to conquer the world. Fervid and profound.
CORSICA FURIOSA (2014), an outburst of greenery built around the lentisk, a typical shrub of the island, awarded the best fragrance of the year by the Fragrance Foundation France. Fusing and fiery.
Today, Parfum d'Empire enriches its collection with a new trilogy:
ACQUA DI SCANDOLA, an unprecedented expression of the sea in perfumery. Iodised, aromatic and mineral it translates the scents of the Scandola Peninsula. Salty and solar.
SALUTE!,the island's traditional toast, a tribute to Corsican vineyards with fresh water, wine grape extracts,citrus and aerial musk. Sparkling and intoxicating.
IMMORTELLE CORSE, the quintessence of a land ablaze by the sun with l'immortelle, the most emblematic essence of the Corsican maquis, illuminated with fire-coloured ingredients. Insular and indomitable.
Parfum d'Empire
6, rue Barye – 75017 Paris
+33 (0)1 42 27 11 69
info@parfumdempire.com
Parfum d'Empire
6, rue Barye – 75017 Paris
+33 (0)1 42 27 11 69
info@parfumdempire.com