On the heights of Santa Giulia, Equicomplice-A Staffa, club and stable of owners, created more than twenty years ago, has just moved into luxurious installations between the sea and the maquis. Thirty-six boxes, some with private paddocks, surround a magnificent five thousand square metre arena in the heart of a twenty hectare park where horses and ponies can enjoy the freedom of the night.
This ambitious project, supported by the Corsican region, is the result of the dream of two enthusiasts, Sandra Baggioni and Damien Chaulet.
Damien is a recognised horseman and ethologist who teaches his discipline with total respect for the animal: dressage, jumping or approaching on foot, his lessons are open to riders of all levels from 4 years old and are adapted to the wishes of each individual.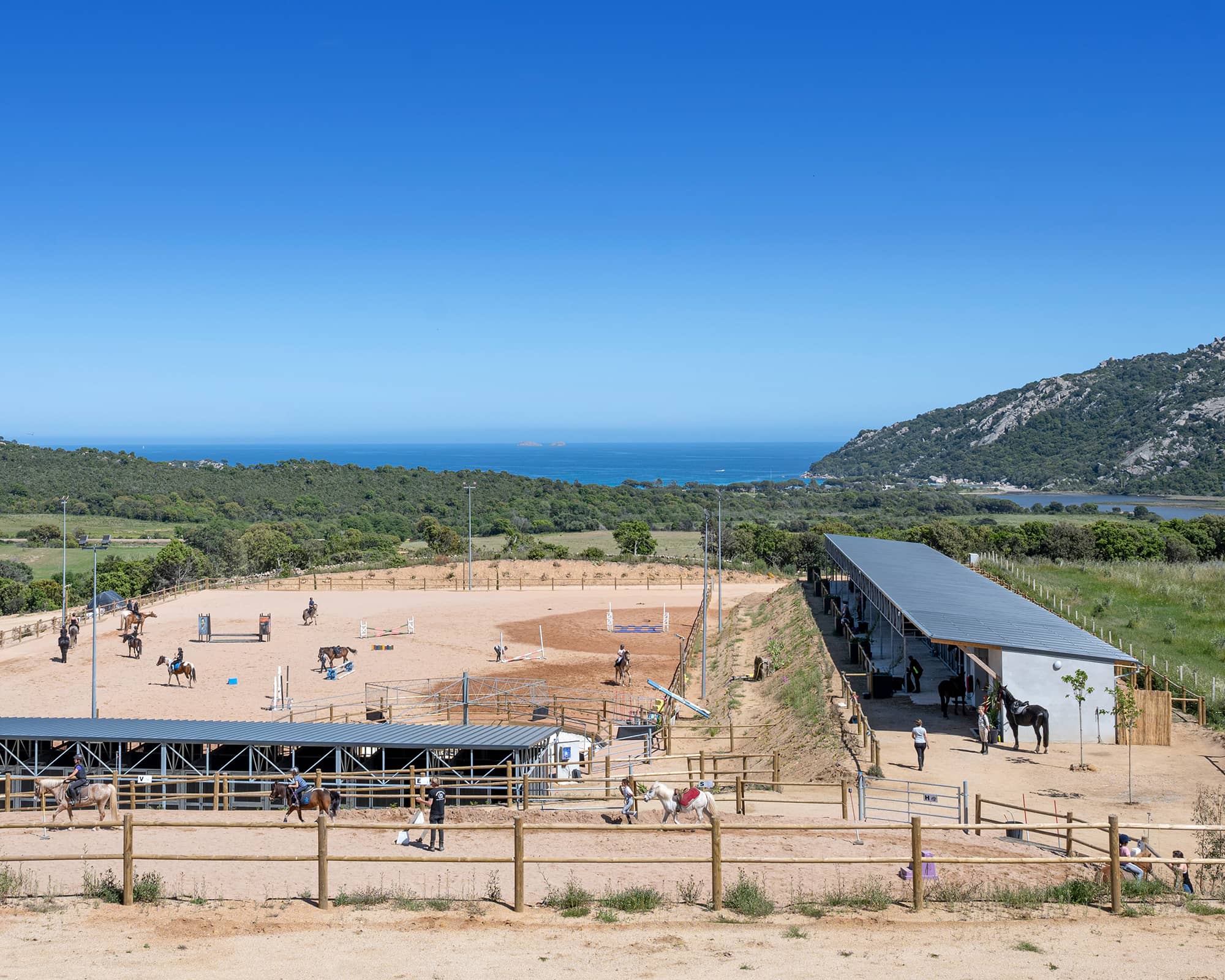 Recently converted to horse riding, Sandra puts at the disposal of the stable, its members and visitors, her sense of requirement and organisation acquired over the years in her shop at the Cabanon Bleu.
The Equicomplice-A Staffa stable offers exceptional rides supervised by a qualified instructor. They take place in the maquis with a breathtaking view of the bay of Santa Giulia or on the famous white sandy beach of the same name. As soon as the weather allows it, the riders ride bareback in the translucent water… a unique moment, a dream setting, an unforgettable memory!
Ecurie Equicomplice A Staffa
Lieu dit Durabile
Route de Bonifacio
20137 Porto-Vecchio
+33 (0)6 16 56 73 60
@equicompliceastaffa
Ecurie Equicomplice A Staffa
Lieu dit Durabile
Route de Bonifacio
20137 Porto-Vecchio
+33 (0)6 16 56 73 60
@equicompliceastaffa