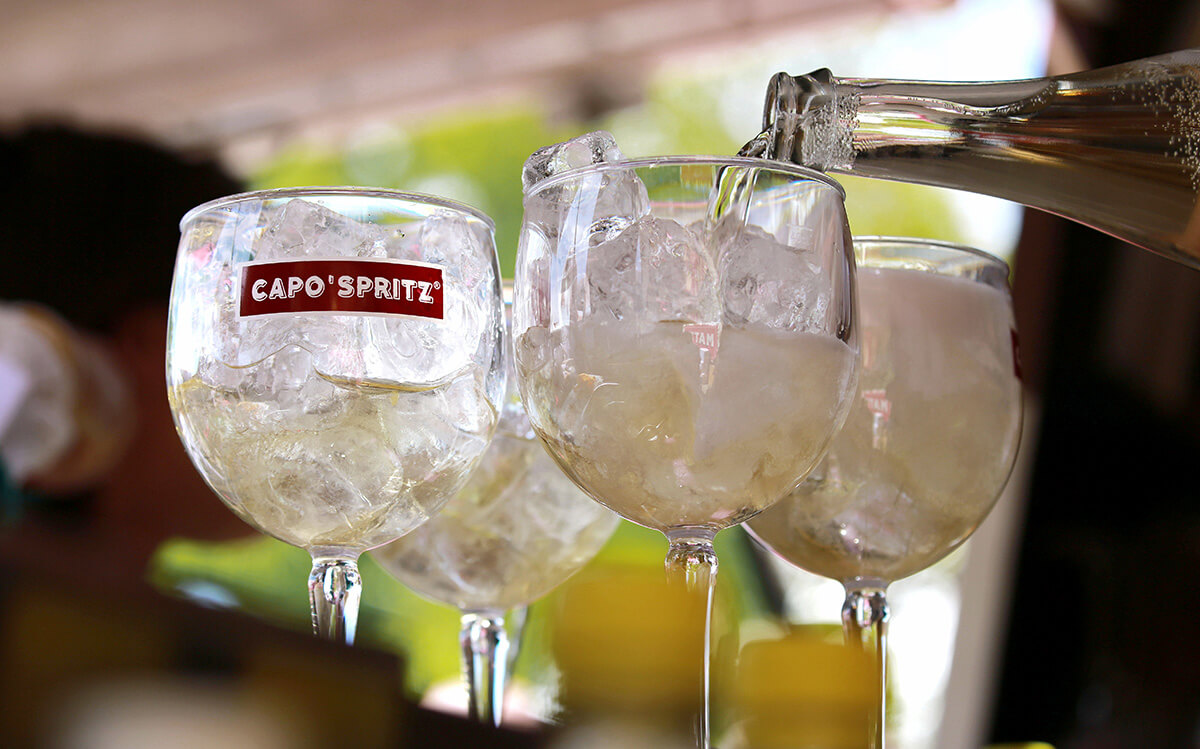 Following the exceptional Capo' Spritz®, the drink brought to you last summer by LN Mattei, here's a new recipe for you to enjoy: Cap Corse® Tonic. A refreshingly aromatic experience, exclusively "Made in Corsica". Two varieties made from a blend of red or white Cap Corse with Cap Corse® Tonic and both equally delightful on the palate.
The white variety is exceptionally refreshing, enhanced with citrus aromas. Citron is used in the recipe for Cap Corse Blanc providing a wonderful complexity and lovely sweet acidity on the palate.
Citron is now grown in Corsica and deserves to be known about as it is packed with all the goodness of citrus fruits in addition to its refreshing yet not too acidic flavour. So, there's no need to add sugar. The drink gains its natural sweetness from Cap Corse grapes. We guarantee, it's unlike anything else you've tasted.
Red Cap Corse® Tonic reveals a wonderfully warm character. Spicier, it is a more typical quinquina-based drink. It has a drier bitter flavour however rounded on the palate and offset with notes of other ingredients, in particular, cocoa and vanilla. A cleverly balanced rounded and smooth recipe.
Tonic is the obvious choice as a summer aperitif mixer. This carbonated drink, made from quinquina, is an ideal complement to both red or white Cap Corse. The drinks' natural harmony produces a balance that borders on perfection.
For a finishing touch, add a slice of grapefruit or Corsican pomelo to your Cap Corse® Tonic. The acidity of lemon and the sweetness of orange meld together perfectly. We couldn't think of a better way to while away your summer days.
Are you now wondering how to make your Cap Corse® Tonic?
It couldn't be simpler. Fill a poolside tumbler with ice cubes.
Then add:
½ Red or White Cap Corse
½ Tonic
A round slice of grapefuit.
Cheers.