Discover Callysthe, the first brand of teas and infusions made in Corsica.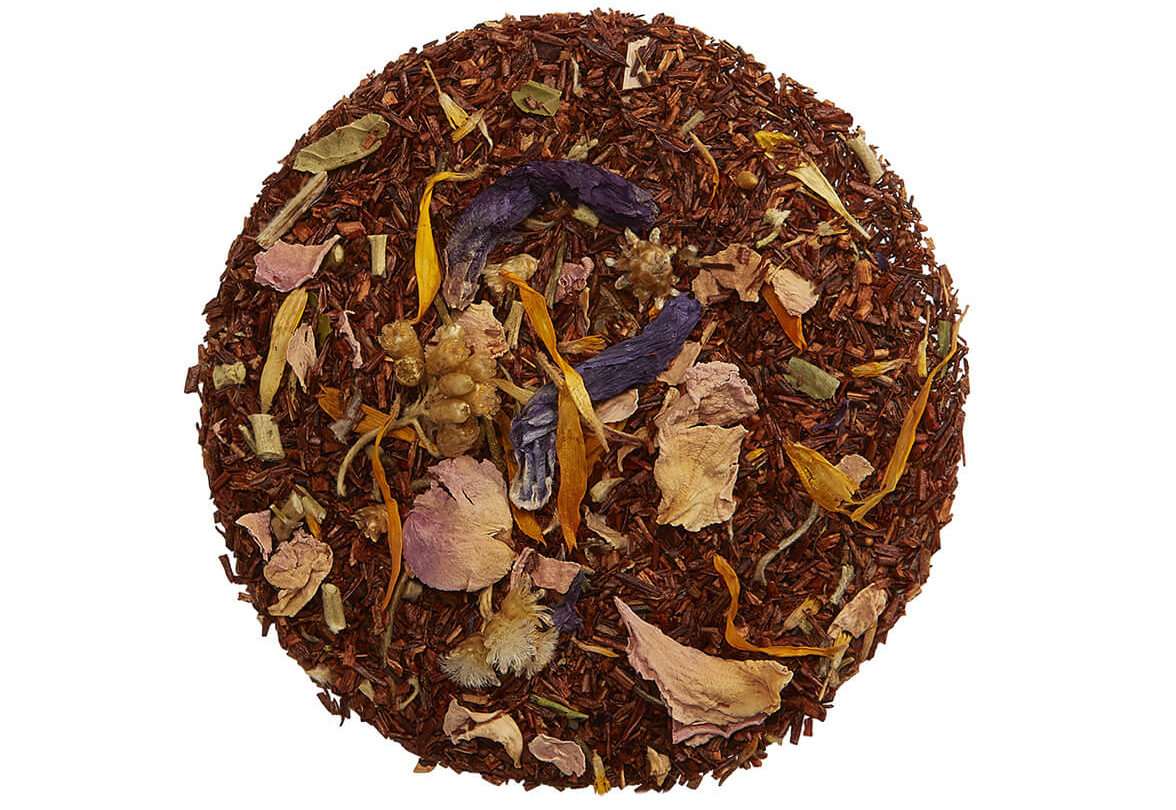 Anthony Lebrun kindles his love of tea during a lengthy trip to England. From smoky Black Tea to Matcha, not to mention Puerh, Rooibos… he travels from flavour to flavour according to his desires. Rich in countless scents and tastes, the idea was born to blend them with those of his homeland, Corsica. In the heart of the Mediterranean, Corsica is a natural oasis that houses wild, entirely preserved flora that still harbours a secret or two. Among its 200,000 hectares of maquis, the island features more than 2,500 plant species of countless properties and unknown value. In 2016, Anthony Lebrun created Callysthe, the first brand of premium teas and herbal infusions made on the island of beauty. Inspired by this precious land, Callysthe blends combine all the power of Corsican nature with the sweetness of South African rooibos.
A symphony of tastes and smells in every cup
Each creation is the result of meticulous research and countless quality control in collaboration with French and South African herbalists and producers.
"Each cup transports me to a new memory of scent and taste. With Callysthe, I wish to share these emotions, these little moments of suspended happiness which instantly transport me to my island, no matter where I am in the world." — Anthony Lebrun.
The Callysthe range includes 5 different blends: Corsican Sun, Vitamin Awakening, Maquis, Winter Nights and Detox. Five recipes offering you flavours inspired by Mediterranean nature, to be enjoyed hot or cold, depending on the season and your preference.