Founded by Henri Ciccoli in 1965, Ciccoli Apiculteurs has never ceased to perpetuate tradition and know-how, but has also introduced new working methods in order to anchor the farm in its time.
In 1991, the children took over the business under the attentive and benevolent eye of their father, who still distils his advice and experience today.
The honey house is approved by the PDO Miel de Corse union since the creation of the PDO in 1998, and since 2019, a member of the Collège Culinaire de France. Regular controls guarantee the rigorous respect of these specifications and the irreproachable quality of the farm's products.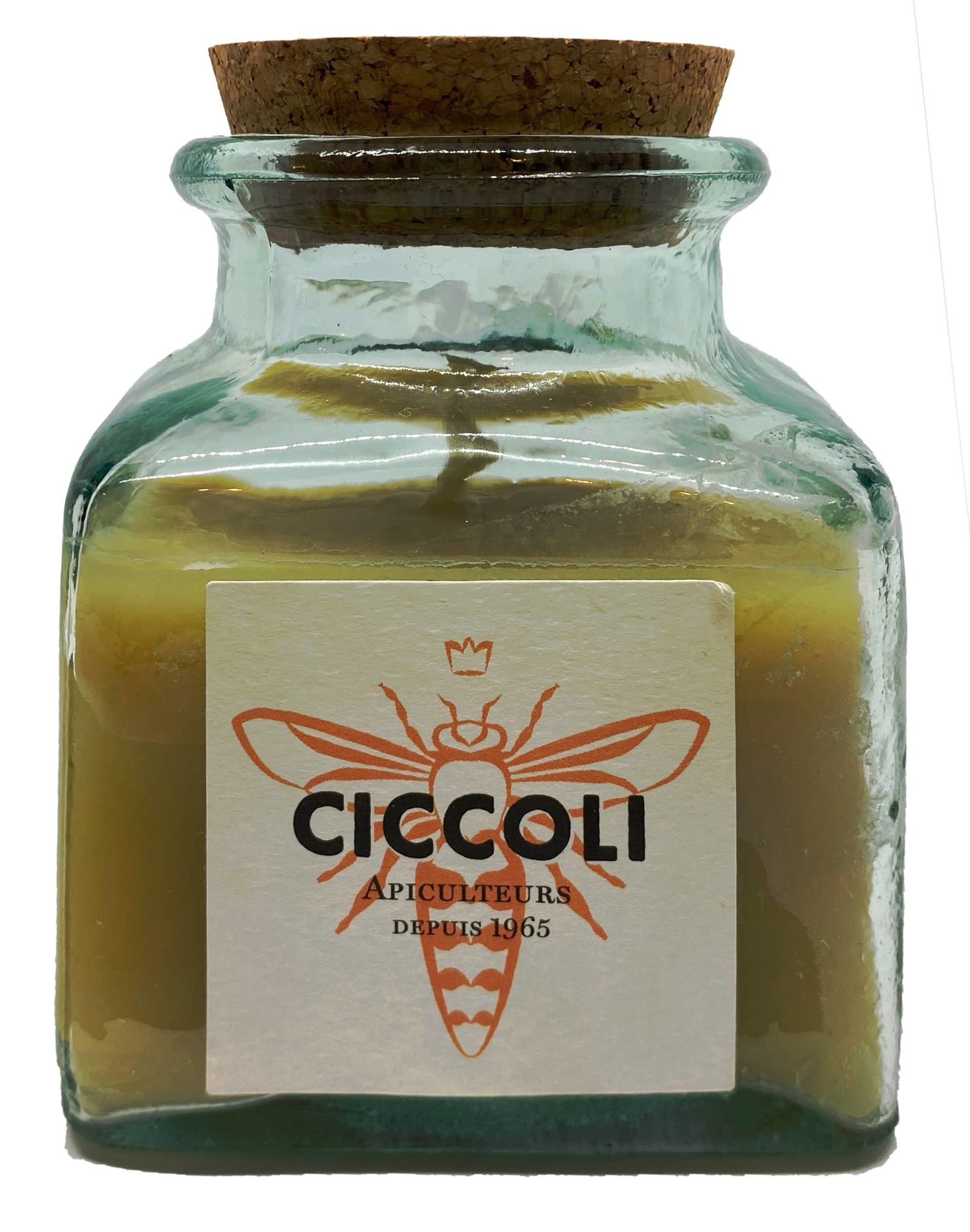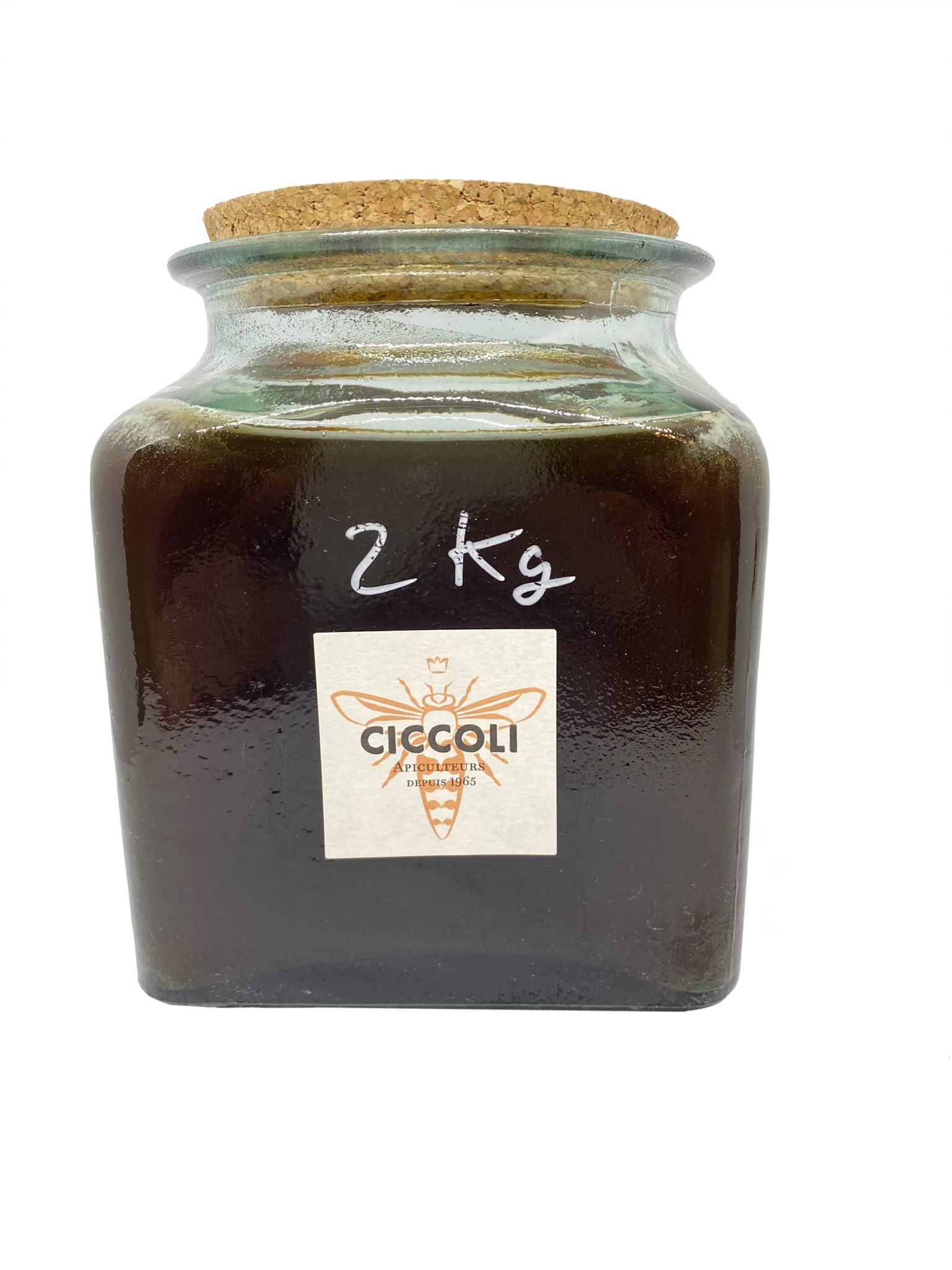 In addition to production, the farm has been breeding queens for over ten years, with some 150 new swarms in 2017. The management of the colonies is done with a permanent concern for the well-being of the bees. The rearing apiary is located next to the honey house, and is visible from the shop.
A luxurious range of honey is offered in 3 sizes (150, 300 and 450g), offering a wide range of colours and flavours.
Spring Honey, clear to golden, sweet, floral and acid-free. Spring Maquis honey, amber-coloured, with a delicate caramel or cocoa taste, and a liquorice or coconut smell. The honeydew of the maquis, dark amber to very dark, with a malty taste, aromas of liquorice, caramel and ripe fruit, persistent in the mouth.
Miel de Châtaigneraie, amber and long in the mouth, it is strong and tannic with a slight bitterness in the aftertaste. Maquis d'automne, light, amber, bitter and strong in the mouth. Arbutus honey, mono-floral with a very characteristic bitterness.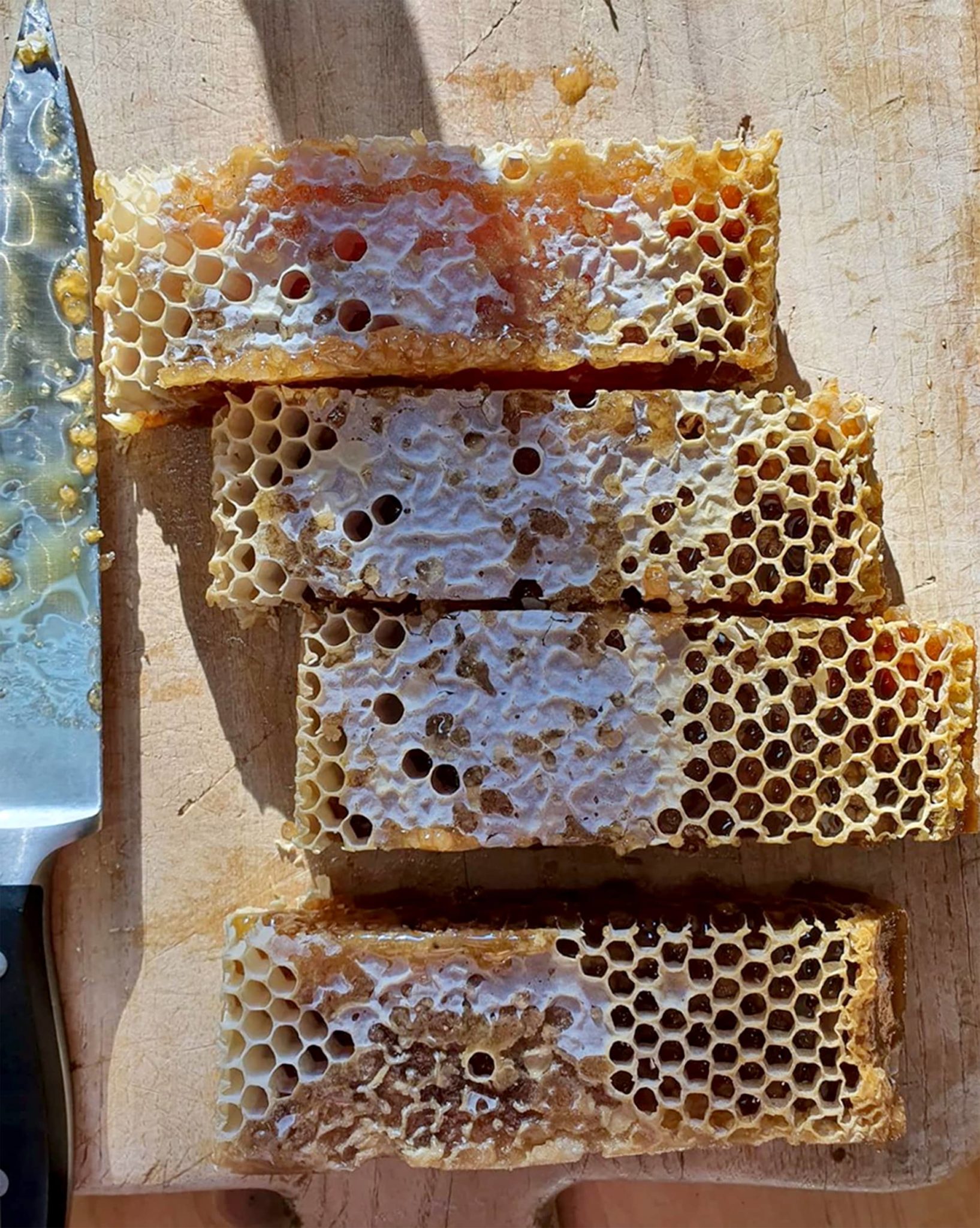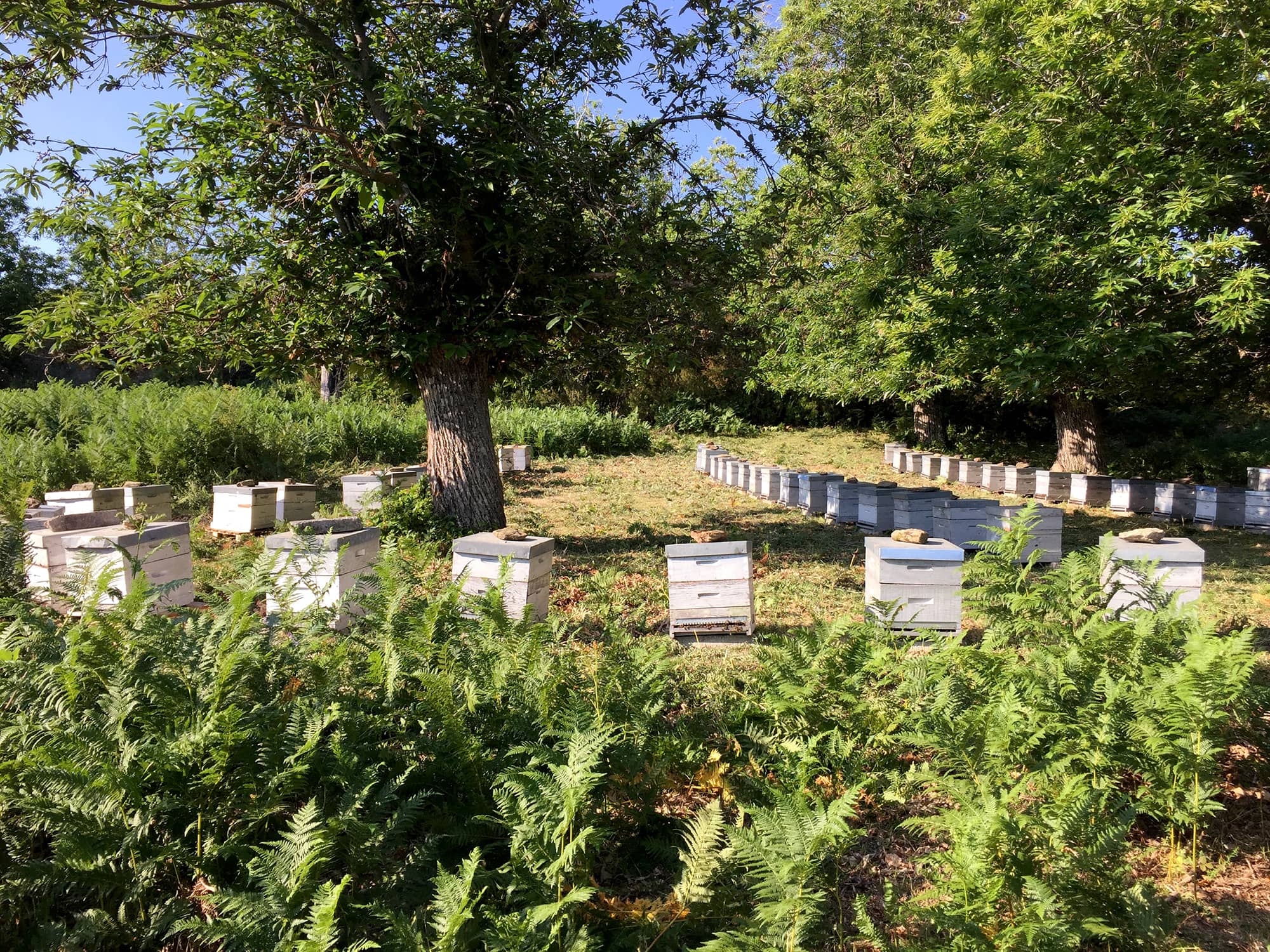 Finally "Mele Di Corsica", a creamy honey, we appreciate its finesse, clear and very sweet, it is refreshing.
The year 2017 was marked by the development of the Ciccoli mead, to be consumed fresh as an aperitif or as a digestive.
It is made from the fermentation of PDO honey and patiently aged in chestnut barrels. A distinction is made between sweet maquis mead and the drier arbutus mead.
The farm also produces honey vinegar, a rare and long-aged product with many beneficial properties.
On the benefits side, you can also discover "La Propolis", the bees' antibiotic and lip balms with honey, beeswax and propolis, the recipe is simple but effective, and the texture generous.
Ciccoli is sold in many island delicatessens, but also in Paris, Lyon, Bordeaux… In Switzerland, Monaco and even in Japan..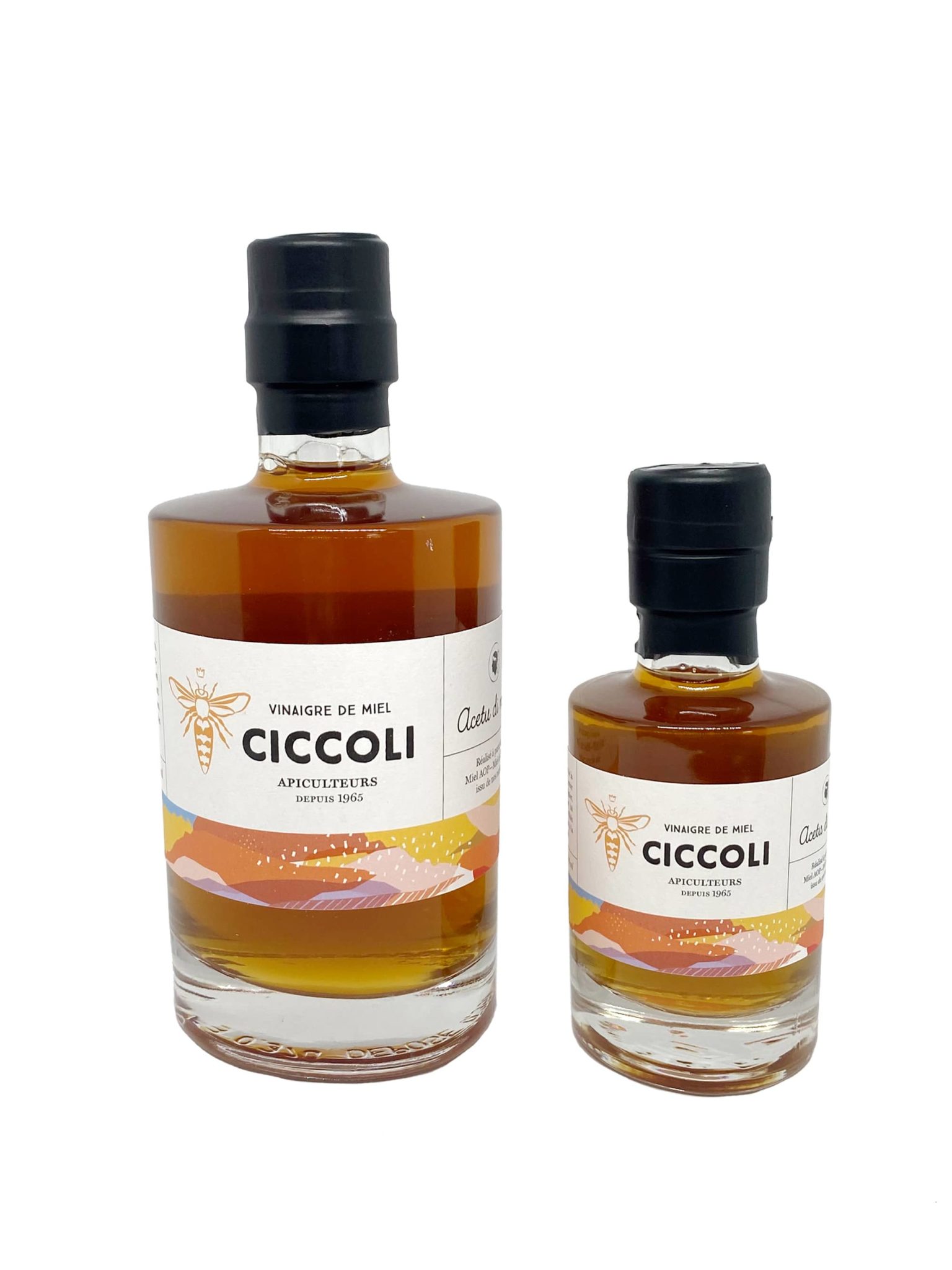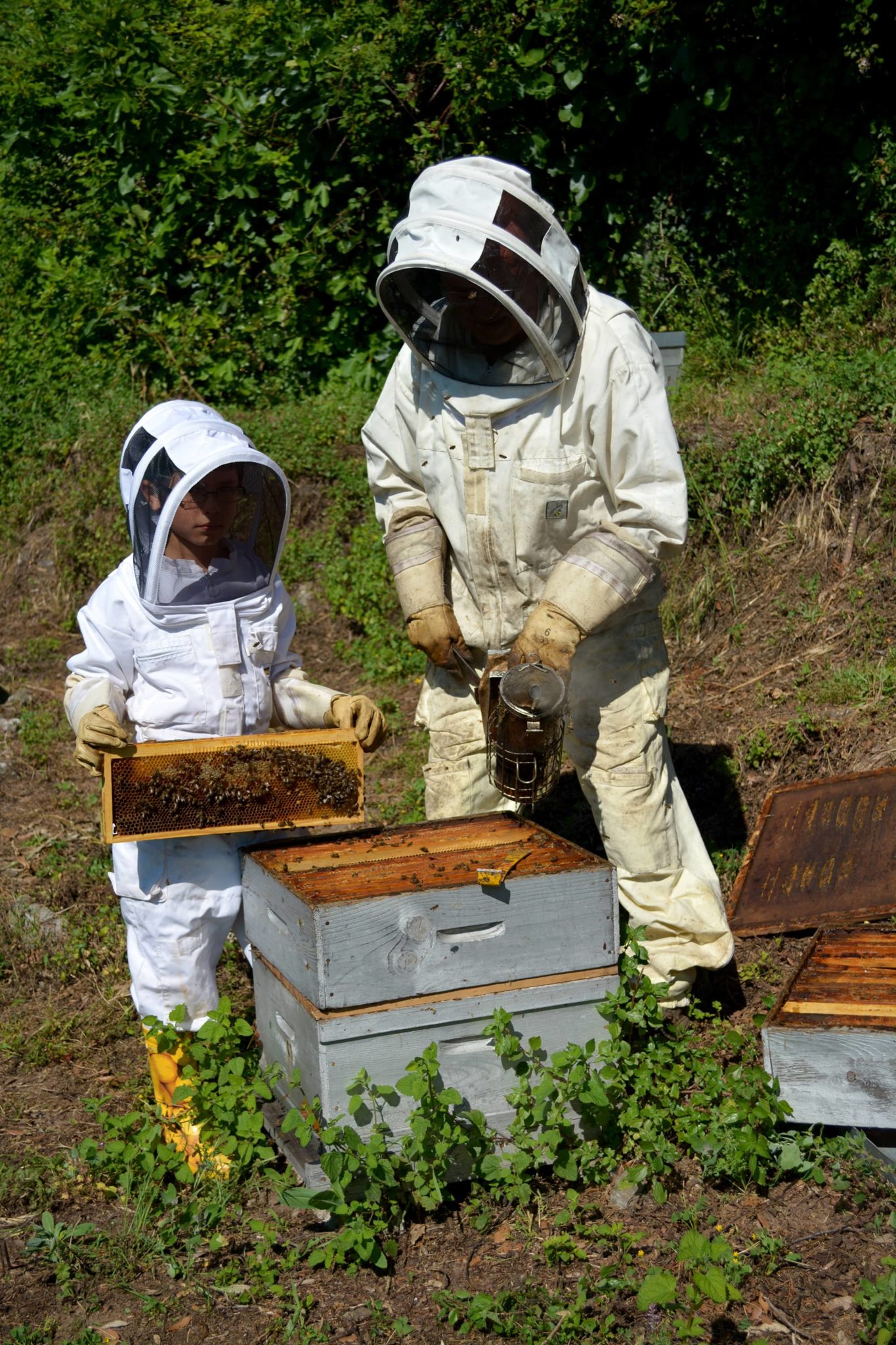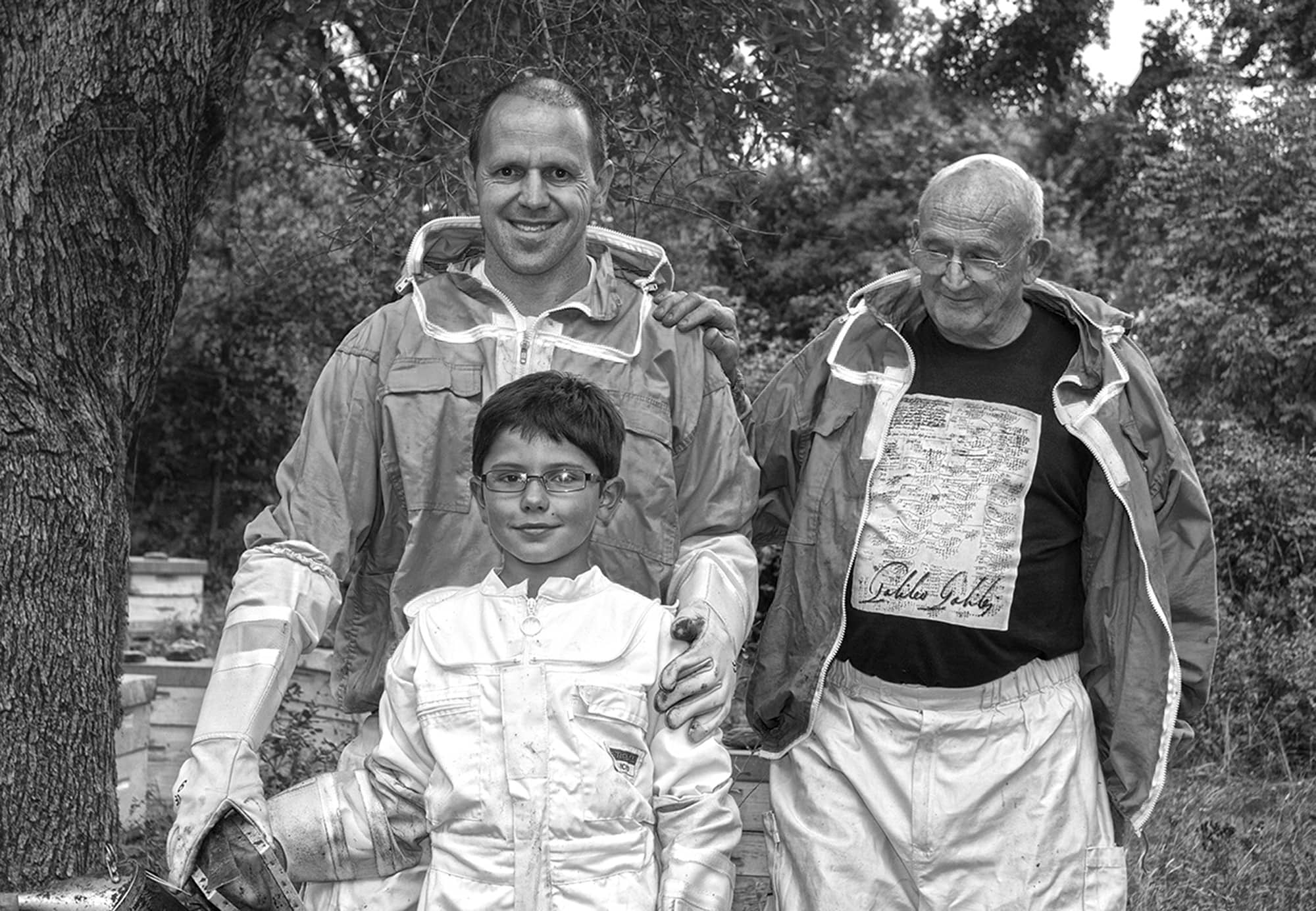 François-Xavier Ciccoli
Lieu-dit Olmellu
20221 Valle di Campulori
06 37 39 15 11
contact@ciccoli-apiculteurs
Insta : @ciccoliapiculteurs
Facebook : ciccoli apicultori
François-Xavier Ciccoli
Lieu-dit Olmellu
20221 Valle di Campulori
06 37 39 15 11
contact@ciccoli-apiculteurs
Insta : @ciccoliapiculteurs
Facebook : ciccoli apicultori