Always in the search of good products, the Guest was founded in Porto-Vecchio with the desire to share, welcome and make its customers feel right at home. Discover the secrets of the making of the Burger Nustrale, one of the Guest's signature recipes.

Serves 4:
The buns
4 burger buns fresh from the bakery
Ratatouille
2 courgettes
¼ of a red pepper – ¼ of a yellow pepper – ¼ of a green pepper
1 aubergine
2 ripe beef tomatoes
Seasoning: thyme, garlic, olive oil, salt, pepper and Corsican herbs
Dice the vegetables individually, place the tomatoes to one side and fry the remaining vegetables together in a pan with a dash of olive oil, garlic, thyme, salt and pepper.
Mix the cooked vegetables together and add the tomatoes. Put the ratatouille to one side and allow to cool for 2 hours.
Slow-cooked lamb
1 shoulder of lamb
8 slices of pancetta
Corsican tomme cheese
1 carrot, 1 shallot
Seasoning: thyme, garlic, salt, pepper
Rocket
Heat the oven to 12O°. Thinly slice the carrot and shallot.
Cover the bottom of a roasting tray with the sliced vegetables, add a clove of garlic and the thyme. Lightly season the shoulder of lamb with salt and pepper and place it on the vegetables. Cover with a lid or tin foil and cook for 4 hours at 120°.
Cooking tip: once cooked, allow the lamb to cool so that it is easier to shred. Cut the Corsican tomme cheese into large cubes and the pancetta into thin slices.
Shape the shredded lamb into balls of approximately 90g per person. Insert pieces of the Corsican tomme cheese into each ball. Chill in the fridge.
Assembly
Reheat the ratatouille in a saucepan. Fry the lamb steaks on both sides in a frying pan over a high heat with a dash of olive oil so their surfaces become slightly crispy. Then add the pancetta to the frying pan until golden. Assemble the burgers!
Recommended drink
Corsican red wine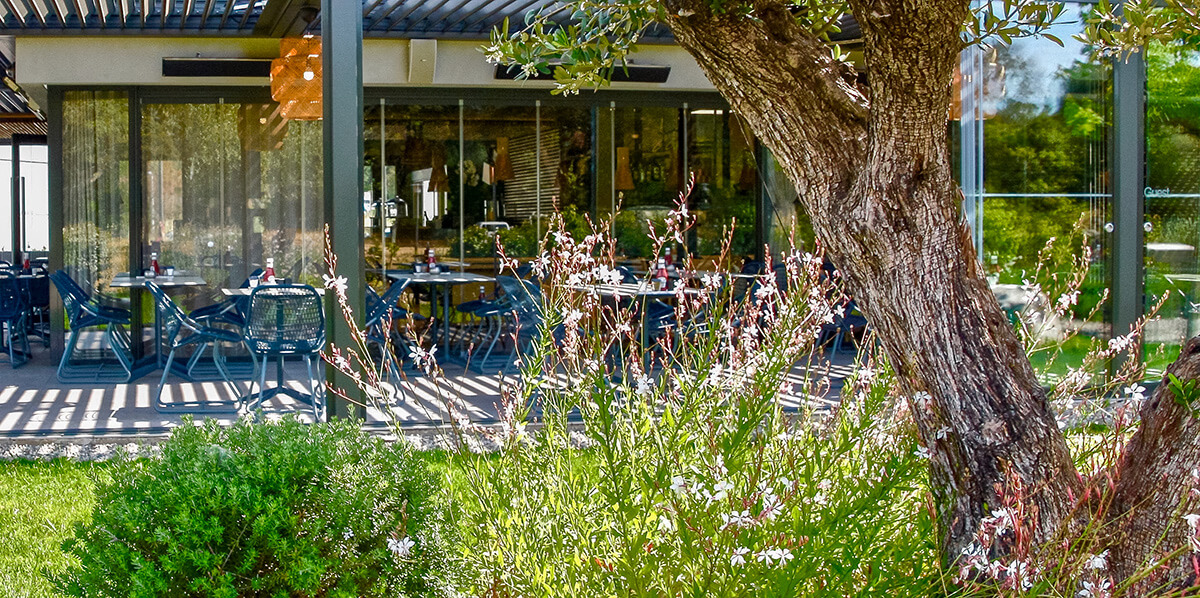 RESTAURANT DE BURGERS
Salon de thé
lieu dit campiccicoli
20137 porto vecchio
04 95 70 37 39
Service en continu – livraison – à emporter
RESTAURANT DE BURGERS
Salon de thé
lieu dit campiccicoli
20137 porto vecchio
04 95 70 37 39
Service en continu – livraison – à emporter