It is at the heart of the highly authentic and muchloved ski station of Val d'Isère, at an altitude of over 1850 metres, where the *****Hotel & Spa, Les Barmes de l'Ours has been welcoming guests since 2003 right at the foot of La Face de Bellevarde.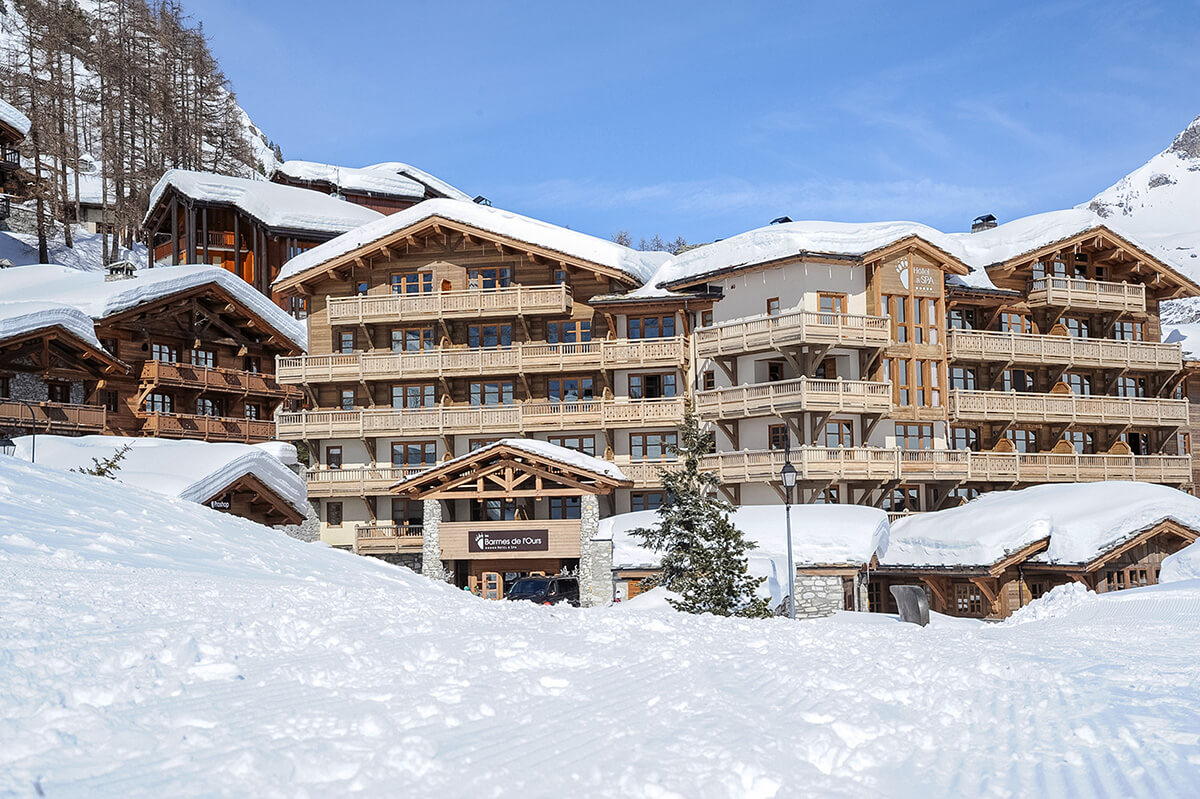 Among surroundings that are both exceptional and unique and in the space of just a few years it has become one of Savoie's most appealing destinations where stunning interiors, gourmet cuisine, wellbeing and conviviality reign supreme.
Fuelled by her love for the mountains and passion for hospitality, Valérie Boulenger, the establishment's director, and her accomplished staff team attend to every single detail, in the continual pursuit of excellence.
In 2016, Les Barmes de l'Ours joined the ranks of Relais & Châteaux, becoming the only establishment in Val d'Isère to be recognised by this institution, thereby gaining seal of approval for its high-quality services which reflect the values championed by the prestigious association perfectly. "Being a Relais & Châteaux member represents the crowning moment of a longterm project as well as recognition of our values and philosophy. Its international dimension is also a major asset for our hotel which hosts guests from all over the world". Explained Delphine André, site owner.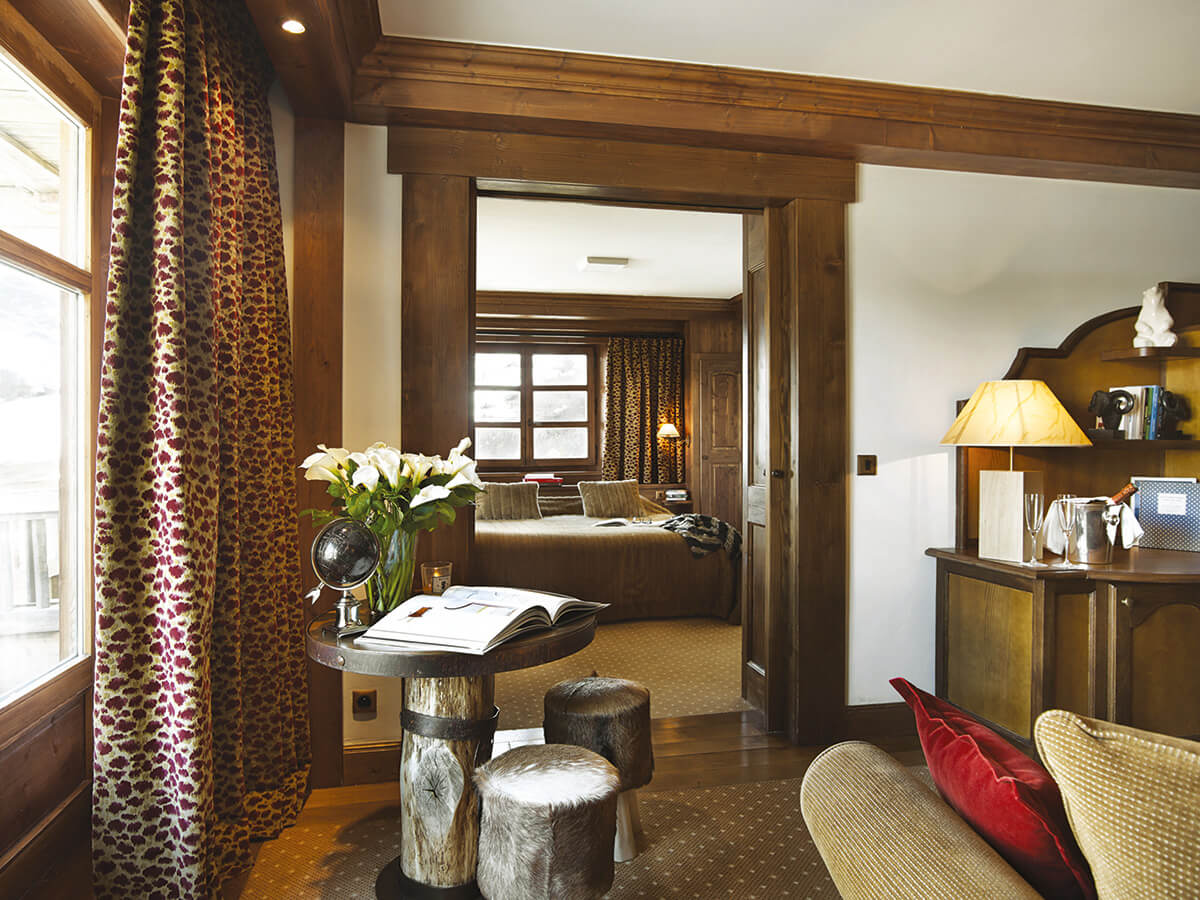 The hotel comprises 76 rooms and suites, and each floor has its own special atmosphere. Scandinavian chic, a North American-inspired feel, alpine chalet style or a contemporary loft look are just a few to be enjoyed. The unobstructed view of the snow-capped mountains and refined decor complement the exquisite materials perfectly making each bedroom a haven of tranquillity…
Designed with life in mind, the hotel's various spaces offer both relaxation and a warm welcome. The entertainment area offers children a starry-skied alcove which offers the perfect corner of peace and quiet for reading, a Kids Club with a mountain view where little ones can have fun with a dedicated activity leader while their older friends can make the most of the chill-out area with its video games, table football and pinball machine. In another first for Val d'Isère, the hotel is also home to two bowling alleys in one of its refined yet laid-back spaces, promising fantastic evenings as a family or among friends.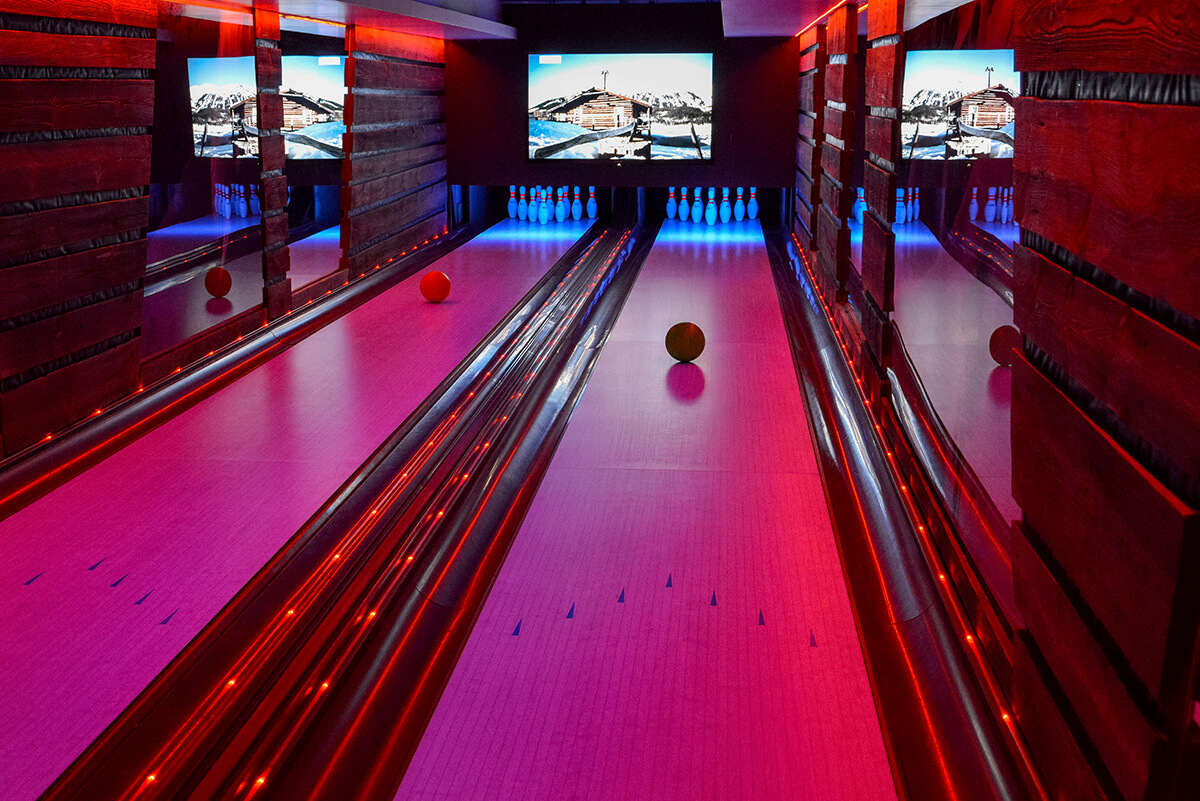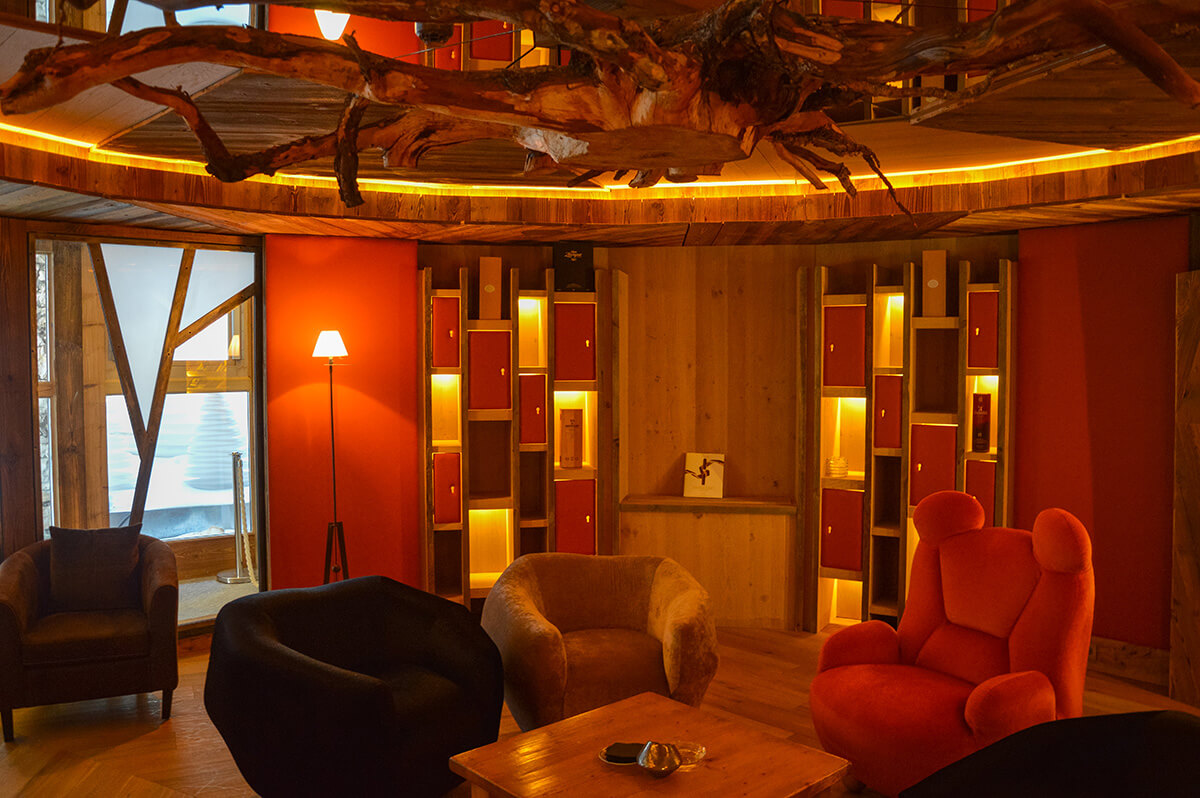 But that's not all! A new and unique space has been created: The smoking room. Inspired by the style of so many famous English clubs, its intimate and welcoming ambience, colourful armchairs and selection of cigars and spirits will delight even the most exacting of guests.
On the culinary side, chef Antoine Gras is driven by a love for his art as well as a desire to explore the gastronomic riches on offer throughout the regions of France and in particular those of Savoie in the three restaurants: "La Table de l'Ours" the destination's gourmet restaurant, "La Rôtisserie" inspired by some of the best-known brasseries as well as the "Coin Savoyard" where all the local specialities are proudly represented.
Last but not least, we should not overlook the 1000m² of pure wellness provided by the spa, considered to be one of the most beautiful in the French Alps, where rest and relaxation are guaranteed in the night sky swimming pool, with a Valmont massage or a Shu Uemura hair appointment at the Alexandre salon / barber shop. In short, Les Barmes de l'Ours is everything that a refined and welcoming 5* hotel should be and all at the heart of Val d'Isère.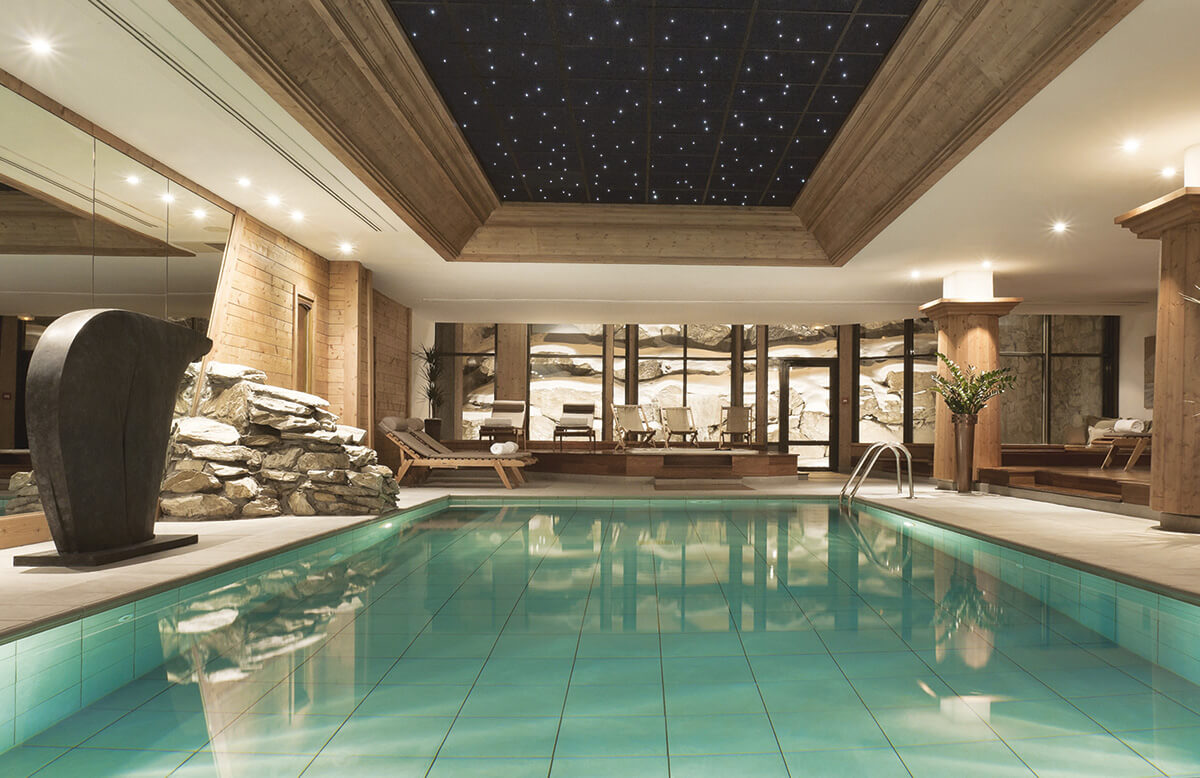 Hôtel & Spa Les Barmes de l'Ours
Montée de Bellevarde
73150 Val d'Isère
+33 (0)4 79 41 37 00
Hôtel & Spa Les Barmes de l'Ours
Montée de Bellevarde
73150 Val d'Isère
+33 (0)4 79 41 37 00