Pauline, you have been managing the restaurant La Plage Casadelmar since its creation.would you mind explaining what its philosophy is?
When I discovered "La Plage Casadelmar's" terrace for the first time, I was instantly overwhelmed with a strong feeling of well-being and serenity.
This is just what I try to transmit to our customers.
I am greatly committed to winning customer's loyalty by providing them with a caring service meeting the least of their demands.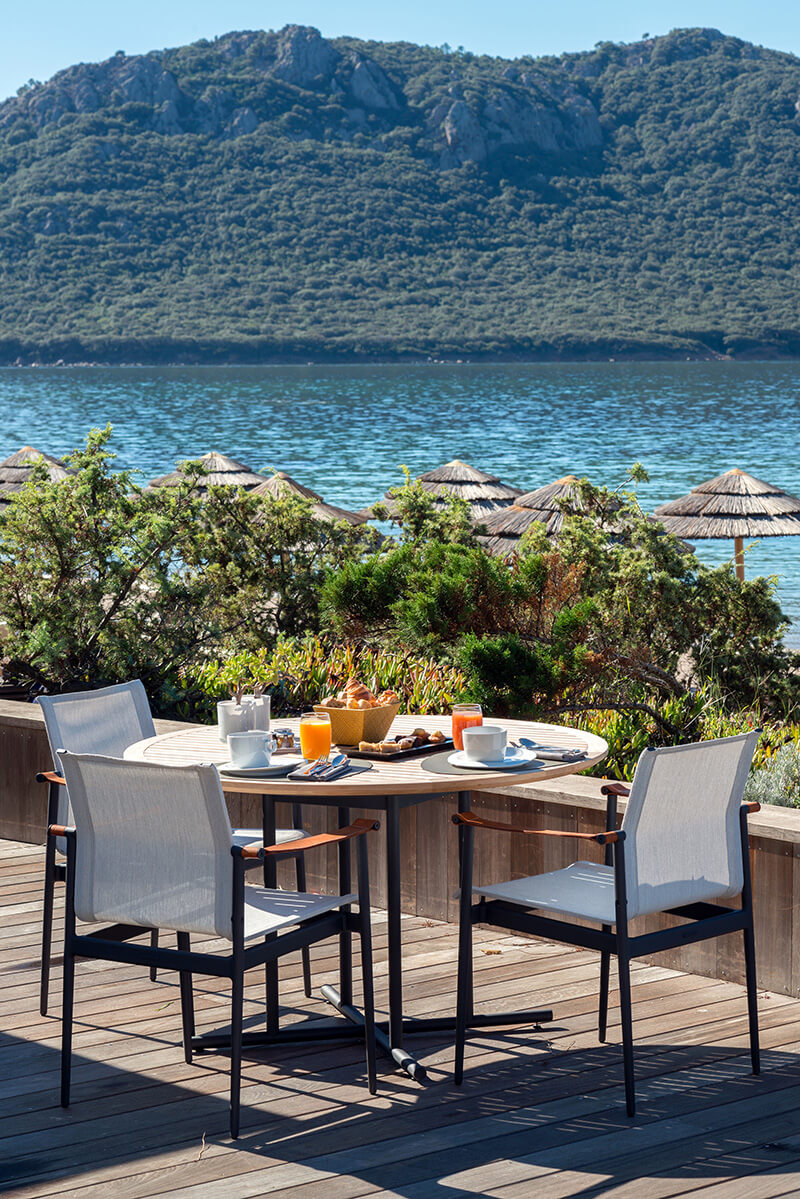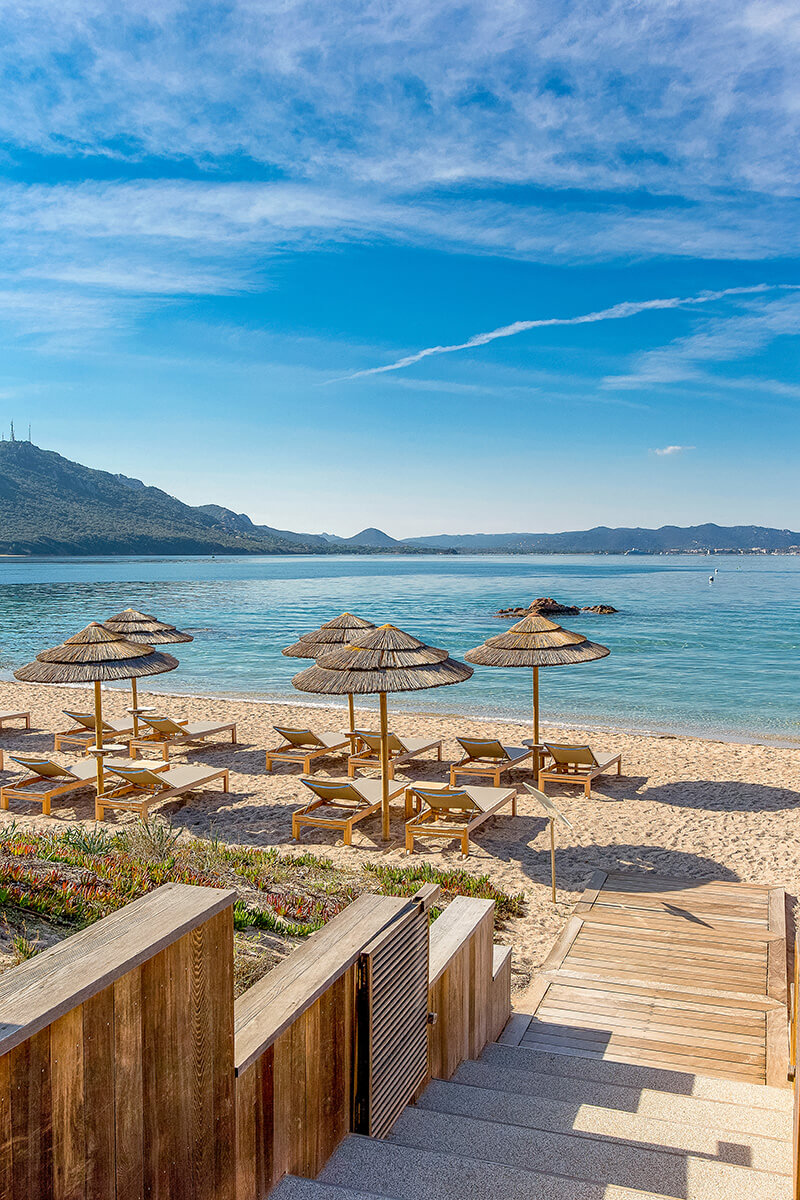 What services do you offer to your customers?
Our services are oriented towards making our customers feel at home, as if they were in their own vacation home.
With much conviviality and simplicity, we are out for excellence.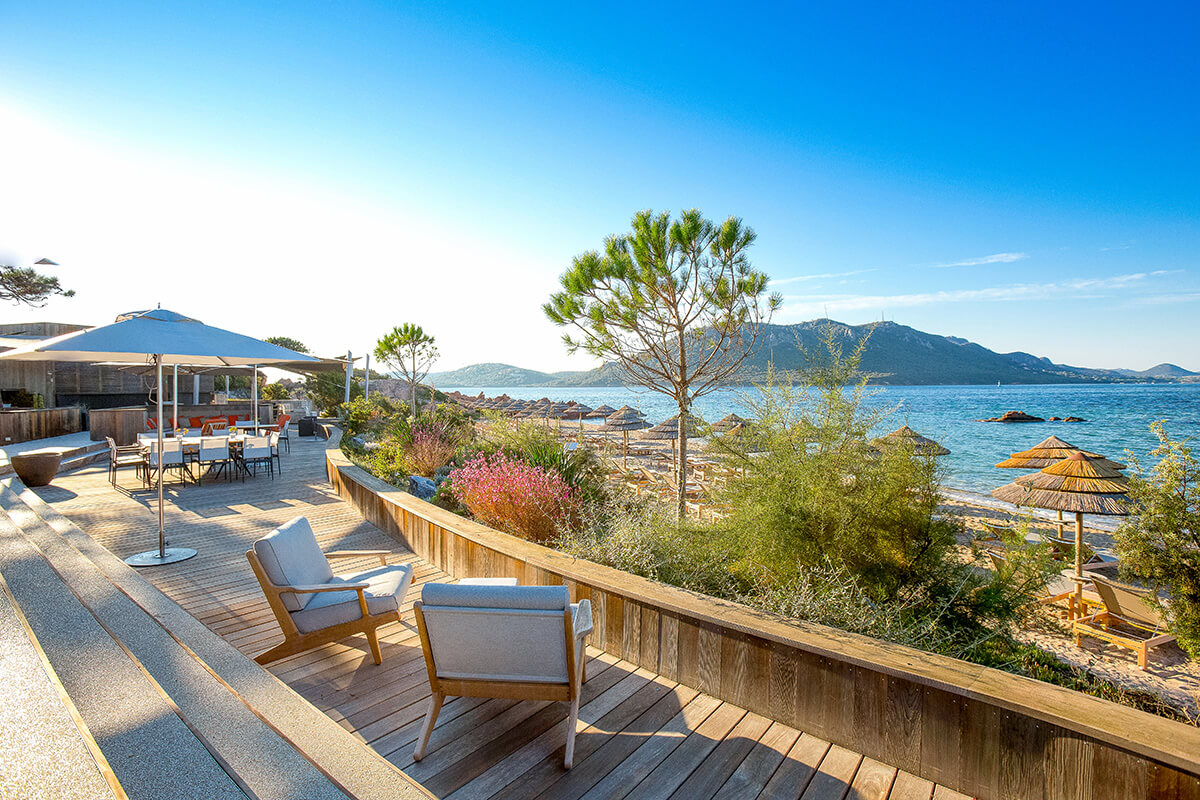 Gian Marco, you have been responsible for the range cooking since 2016. To every indication, your cooking is oriented towards Mediterranean food, and your menus offer a wide variety of breakfasts and diners. How are they chosen?
The drafting of my menus is mainly guided by the spirit of sharing.
Native of Viareggio, on the Italian West coast, I consider myself a very close neighbour…This accounts for the Mediterranean orientation of my cuisine. In cooking, I mainly use Corsican and Italian ingredients, as i know them best and remain passionate about cooking them.
My menus include a wide variety of dishes and offers a cuisine of share, easy to understand and to enjoy.
For breakfast, focus is laid on smooth and sunny flavours, and on much more sophisticated ones for diner…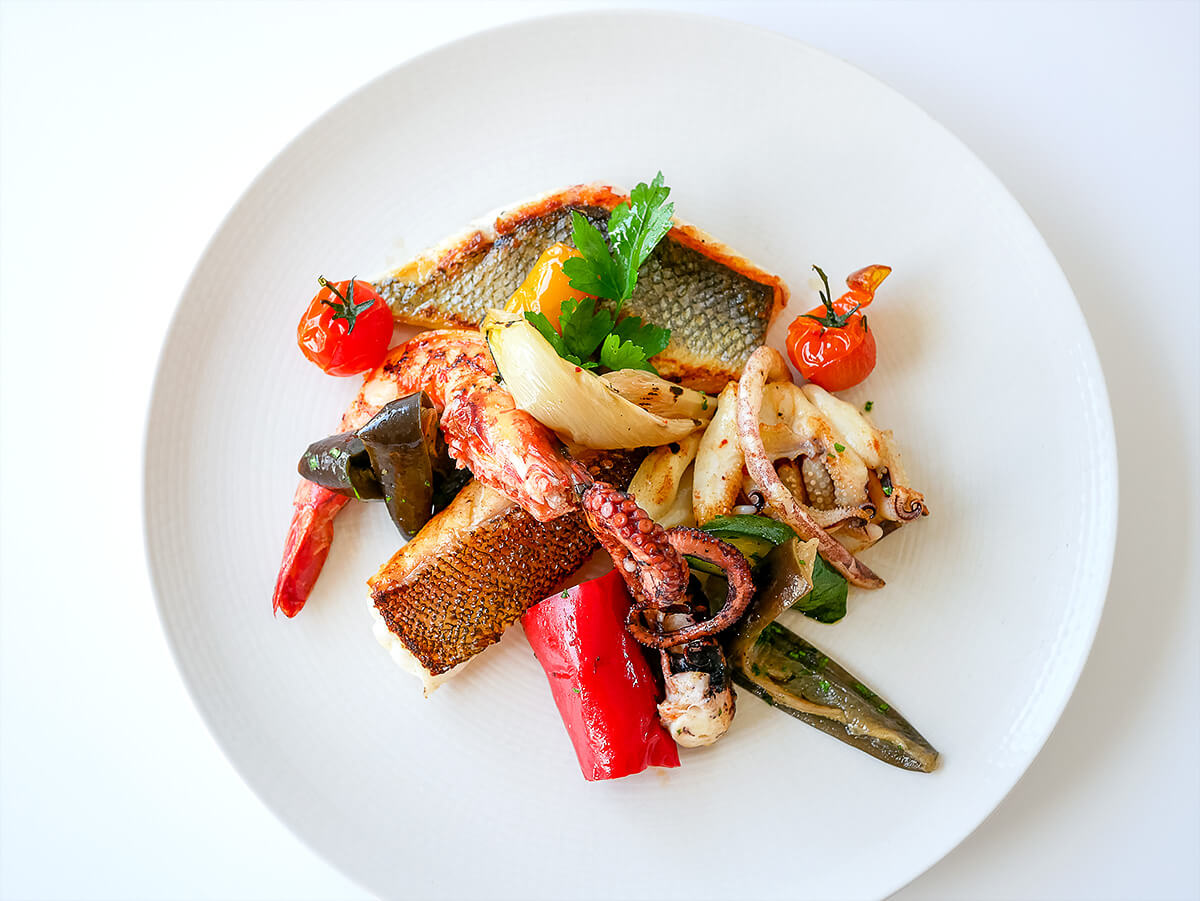 Hôtel restaurant La Plage Casadelmar
Presqu'île du Benedettu
20137 Lecci
Hôtel restaurant La Plage Casadelmar
Presqu'île du Benedettu
20137 Lecci