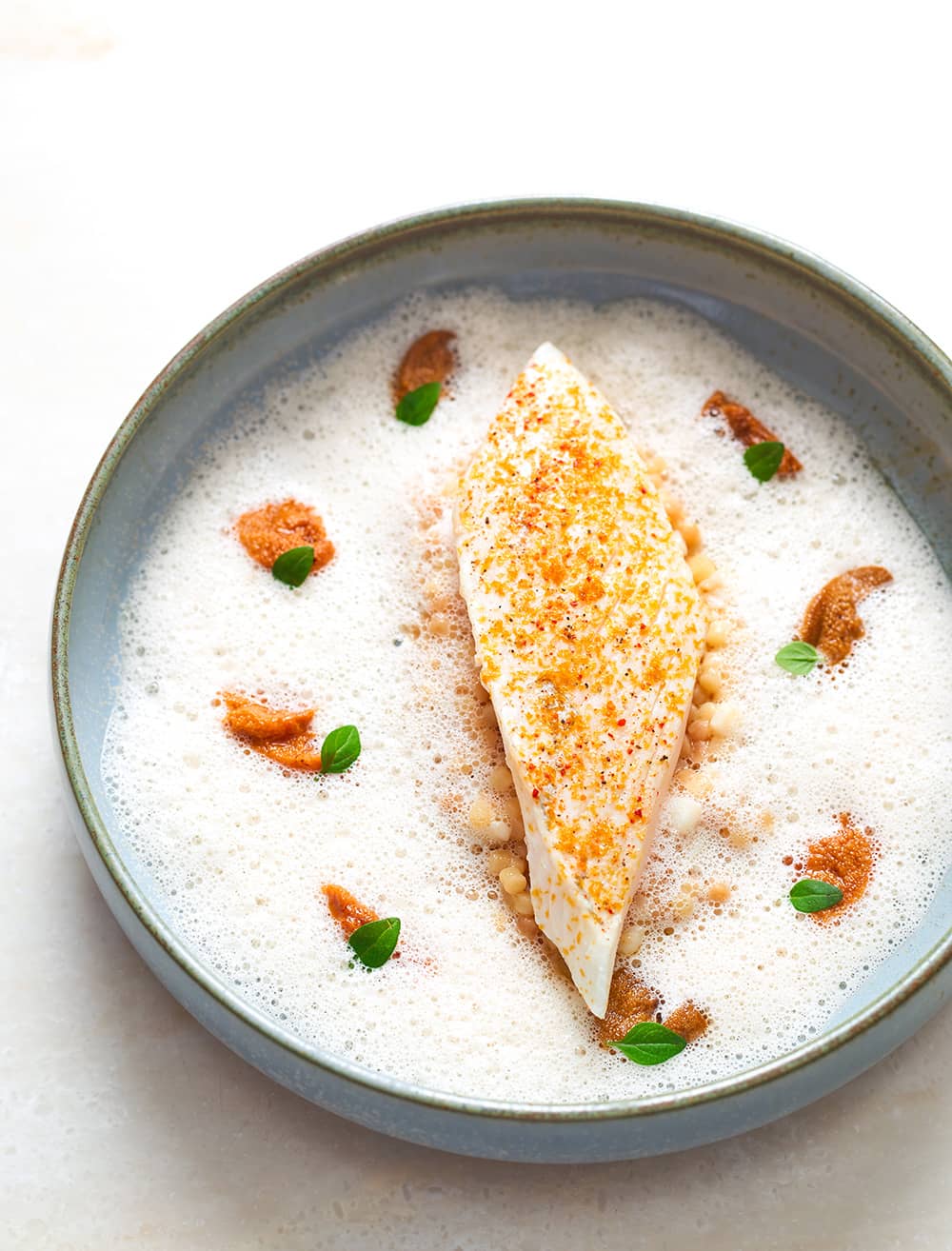 Serves 4
4 x 130g John Dory fish fillets
15 g poutargue
8 sea urchins
200 g fregola sarda
1 small spring onion
The zest of a bergamot
Half a preserved lemon in puree
2 stems lemon basil
25 cl liquid cream
50 cl fish broth flavoured with dry fennel
Instructions
Open the sea urchins, remove the gonads, filter the juice. Heat the juice in a saucepan with the liquid cream and bergamot zest. Add pepper and emulsify with a hand-held blender. Set aside at room temperature.
Chop the onion and sweat it in olive oil. Add the fregola and cook like a risotto, wetting frequently with broth.
Once the fregola is cooked, blend in the preserved lemon puree and add a drizzle of lemon olive oil.
Season the John Dory fillets with olive oil, salt and pepper. Bake at 165 degrees, until pearly. Once out of the oven, cover the fish with poutargue.
Place the fregola at the bottom of the plates. Top with a John Dory fillet . Arrange the sea urchin gonads around the fish . Sauce with the emulsion and finish up with the basil leaves.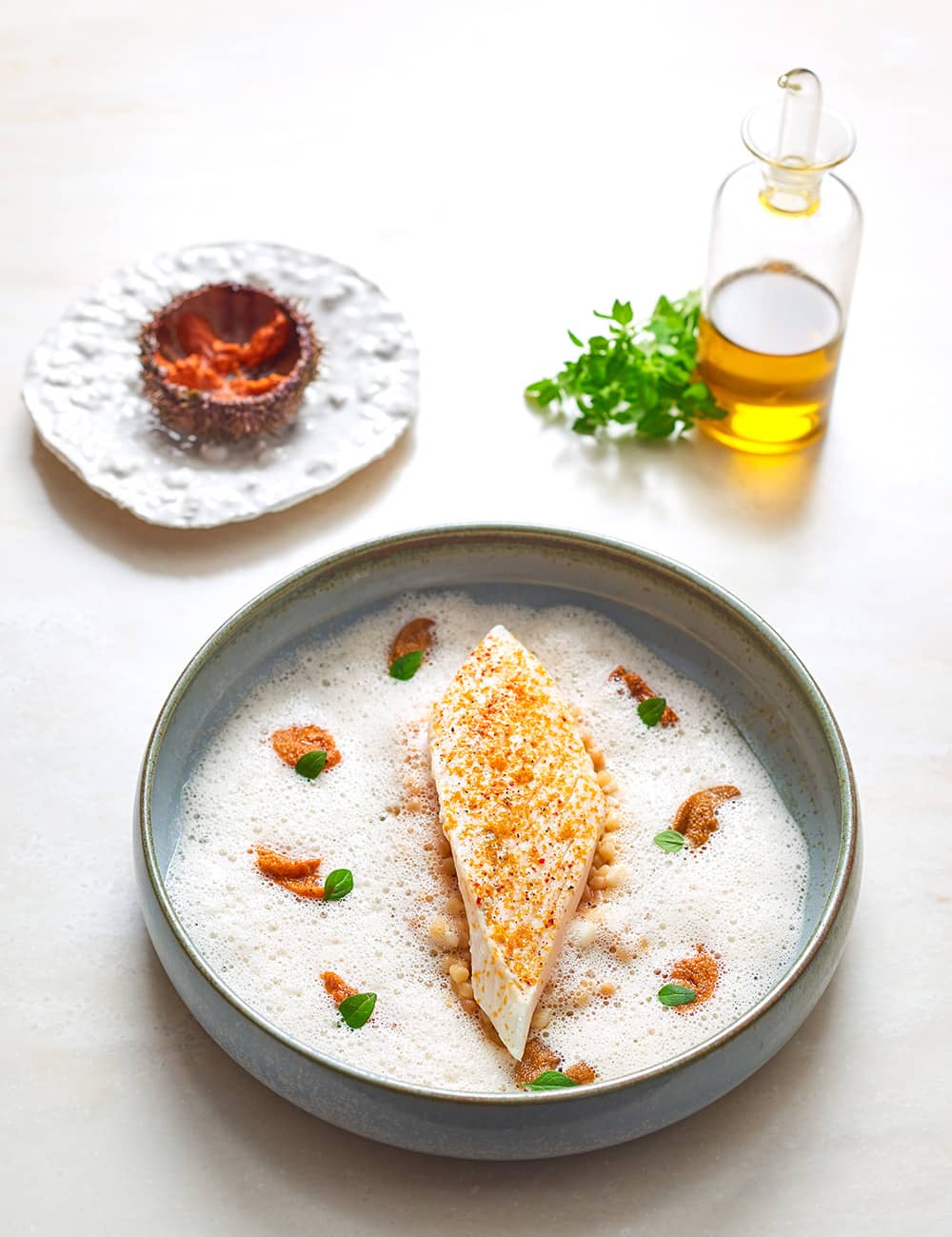 Restaurant Nomicos
16 avenue Bugeaud, 75016 Paris
Parking : Place Victor Hugo
Service Voiturier
+33 (0)1 56 28 16 16
reservation@nomicos.fr
Restaurant Nomicos
16 avenue Bugeaud, 75016 Paris
Parking : Place Victor Hugo
Service Voiturier
+33 (0)1 56 28 16 16
reservation@nomicos.fr