Interview with Stefanu Venturini from the Mavela distillery, a passionate business leader.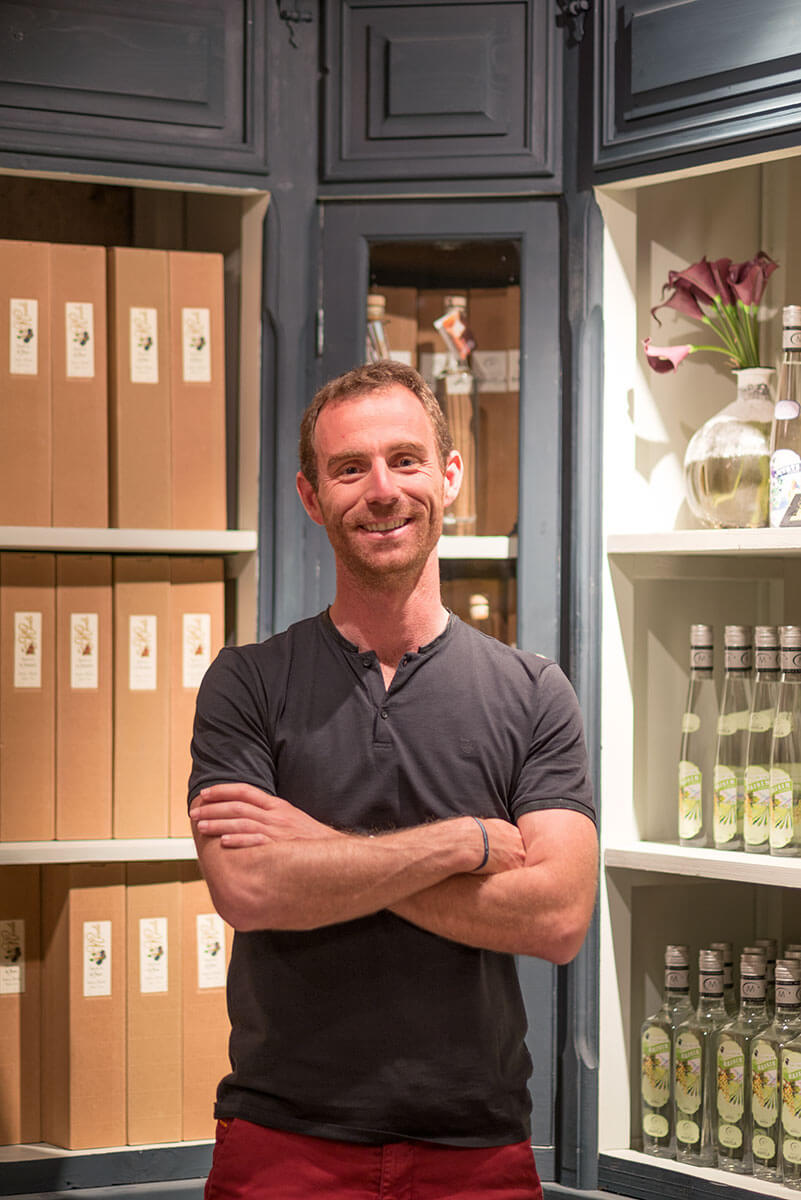 The Mavela distillery was created by your father Jean-Claude, can you tell us about his story?
Thanks to its favourable landscape, the eastern plain has always been home to agricultural production, particularly of fruit. My family owned land planted with prune trees, but in the 70s the agriculture sector went into decline, and the fruit was sold off cheaply at the market or sent over to the continent. After this downturn, and the appearance of various new regulations on things like grading, large amounts of prunes remained unsold and began to rot. Motivated by a shared desire to breathe new life into certain sectors of the island economy, my father was one of the people seeking a means of championing local produce. That was when the idea of distilling the prunes to make brandy came to him. In 1990, before setting up the estate, my father would travel from village to village with a mobile still, Mavela was born!
Prune and grape brandy enjoyed so much popularity that in 2000 they were awarded a prize at the Paris Agricultural Show, where they received the gold medal. Buoyed by this recognition, my father decided to distil other fruit that is iconic of the region, the citron, myrtle, sweet chestnut… The second decade of the estate's life was to be marked by an idea or more specifically a combination of ideas. My father and the owners of the Pietra Brasserie, a Corsican beer producer, quickly realised that in pooling their know-how, they would have all the tools at their disposal to produce a distinctive Corsican whisky.
The idea was also to associate our traditional liqueurs and brandies with an atypical alcoholic drink, something that was almost unheard of in Corsica, a drink that excited us. Whisky is known and enjoyed the world over, so the idea was to try and break into this market by offering something new. Over the course of the first few years, we learnt a great deal, we had our share of failures and disappointments, but also successes, our P&M Whisky received a number of prizes. This is what also enables us to offer a product that has been developed, that is different and most importantly possesses its own identity. Our hard work, perseverance and passion have been rewarded, and in 2014, Jim Murray's prestigious Whisky bible, ranked us 5th in the world for whisky of less than 12 years of age. Above and beyond a mere grading, this recognition was an absolute validation of the vision that we have for our Whisky. It inspired us to continue with the beautiful adventure started by my father.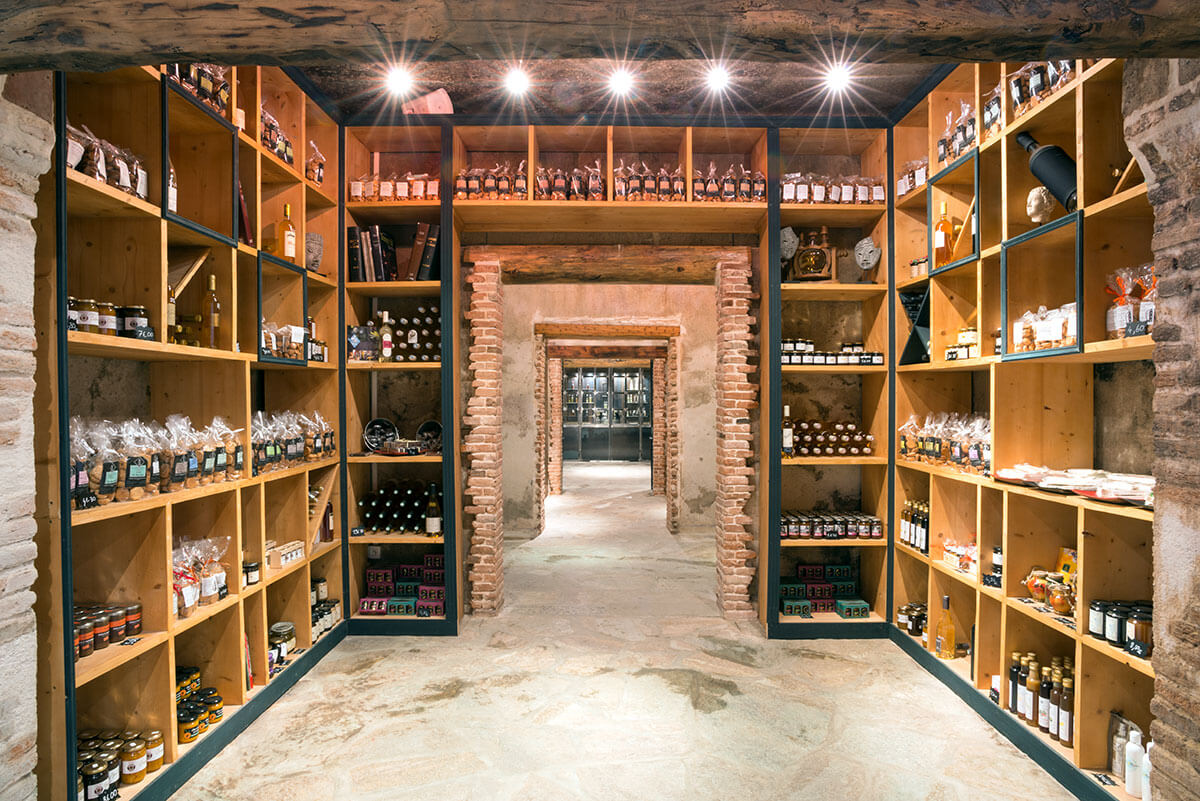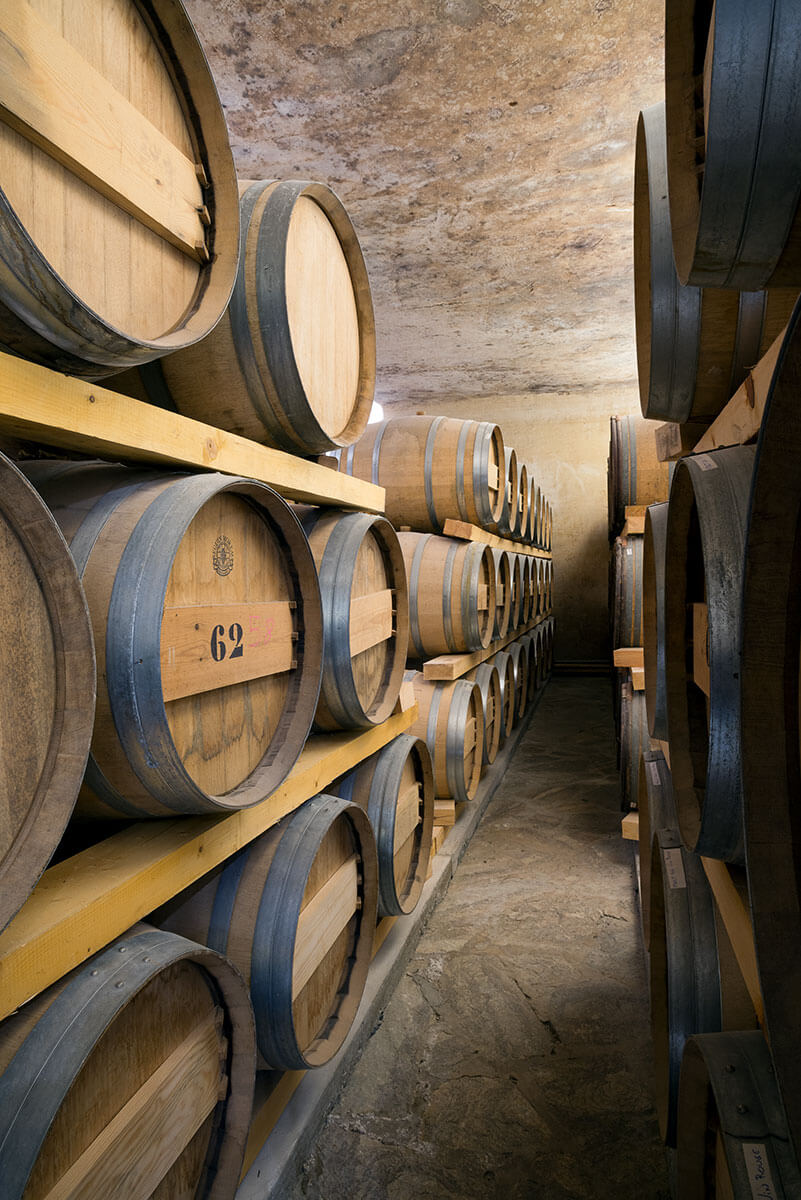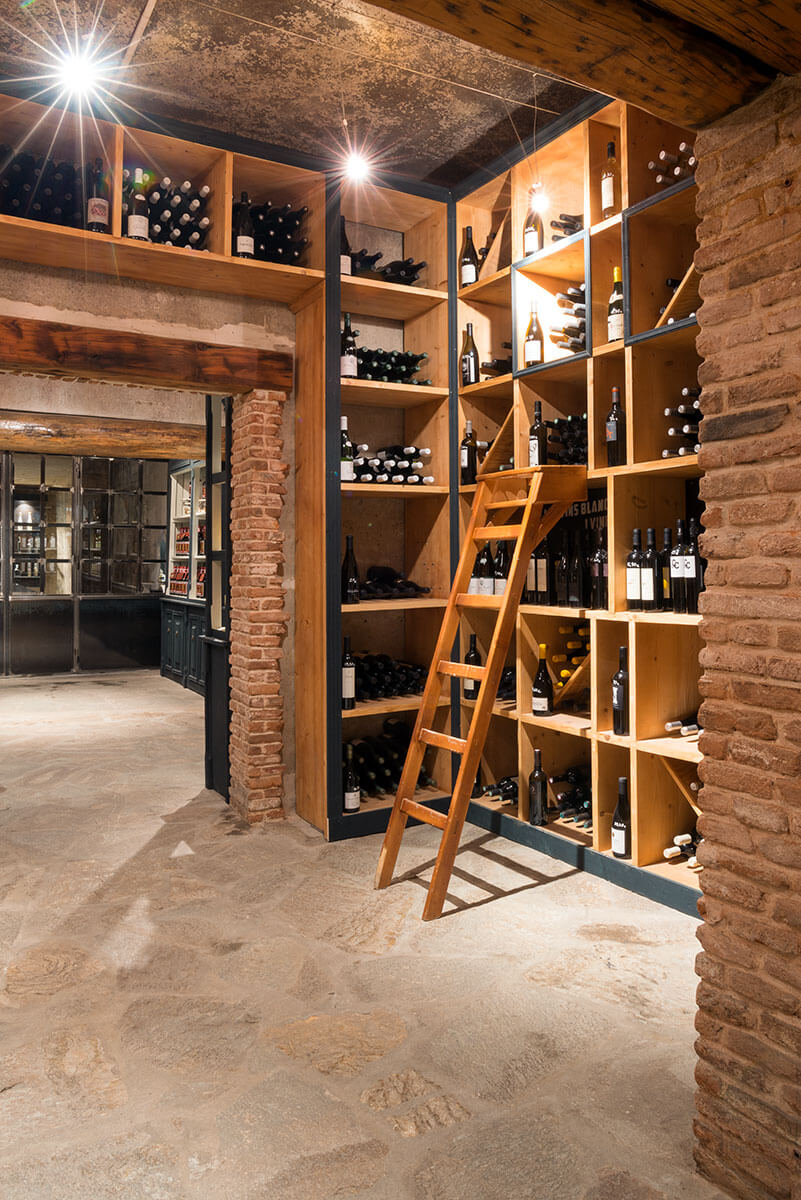 Was following in your father's footsteps always on the cards?
Yes and no… No, because our parents always wanted us to travel, it was a way for them to open our eyes to the outside world and also to help us forge an idea of what we wanted to do with our lives. That allowed us to discover concepts which in some cases could be adapted to our island, which was the case with whisky. They wanted to enable us to follow our dreams, which is where the yes quickly gains the upper hand, but essentially I think I knew all along that my future was at Mavela.
My brother Lisandru and I, and also my cousin Nicolas, spent our childhood on the estate. We grew up there, we did everything there, taking delivery of the fruit, preparing it for distillation, loading the lorries, selling our products… All these jobs, that my father wanted, helped us to make a clear decision on our future as we'd seen the good and the bad sides of the work.
Nowadays, I'm not so sure if I can say that I really succeeded my father… I don't think that you can ever really succeed the founder of a company… My father created every last part of this estate, so effectively I suppose I have succeeded him in as much as I've played my part, but I just wanted to make my contribution. I wanted to develop the business by bringing my own vision, which was perhaps more current, more contemporary, to help the distillery move with the times, and give it an international outlook, and I also hope that my brother will be able to put his touch on things too, all the while preserving the soul of this artisan, but above all family Estate.
We want to be standard bearers of quality for Corsica, to pay tribute to these lands that have given us so much.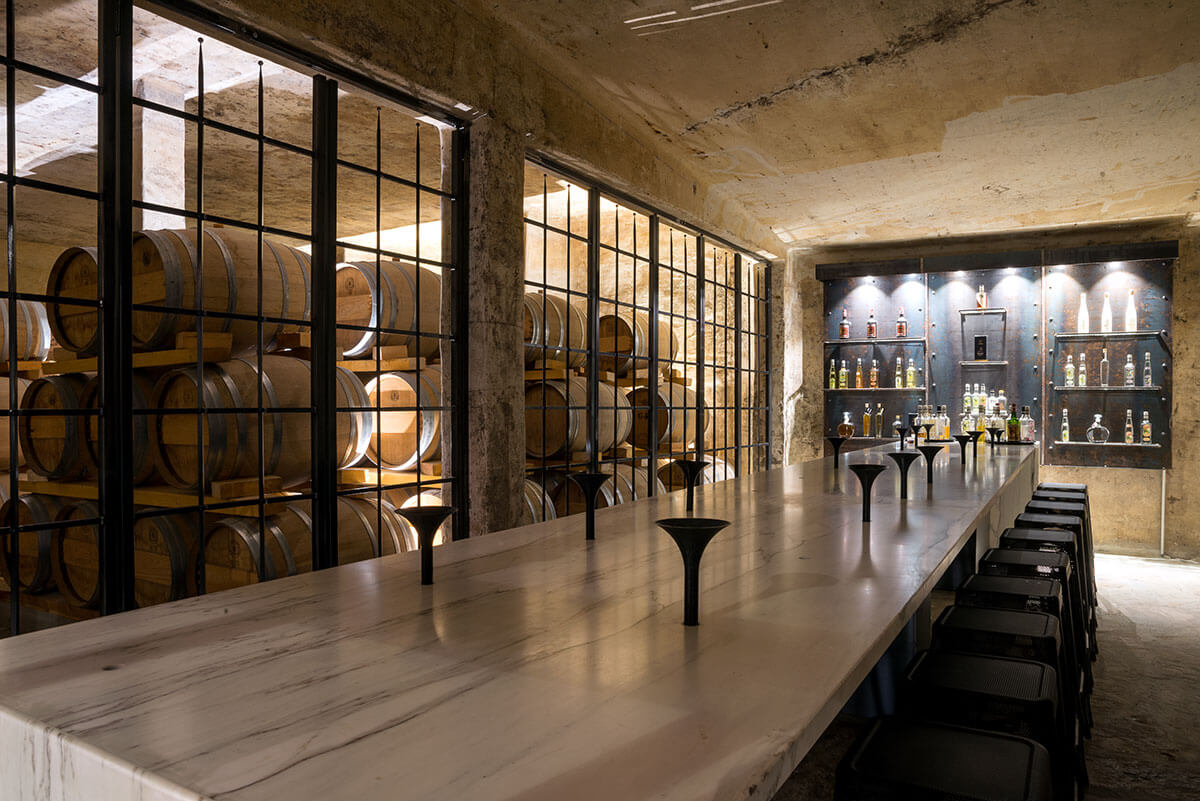 After a lot of hard work, the estate reopened its doors on 1st May 2016, what changes have been made? What new things are on offer?
We have had a complete overhaul. We used to have quite a large shop which offered a wide variety of high quality island products. We have now decided to focus the estate on our main activity, that being the distillery. As a result we have increased our barrel storage capacity and we have developed an educational element. This guided immersion aims to offer our visitors the possibility of following the production process of our alcohol step by step, but also to play a part in what we do and be the start of something new, in which agro-tourism will undoubtedly have a role. The estate also features a fantastic tasting room, which is a place for meeting and exchange. We have of course set aside some space for a shop, that's where we present what we produce, as well as a selection of well-known or not so well-known Corsican products, all of which offer singular characteristics thanks to their taste or means of production.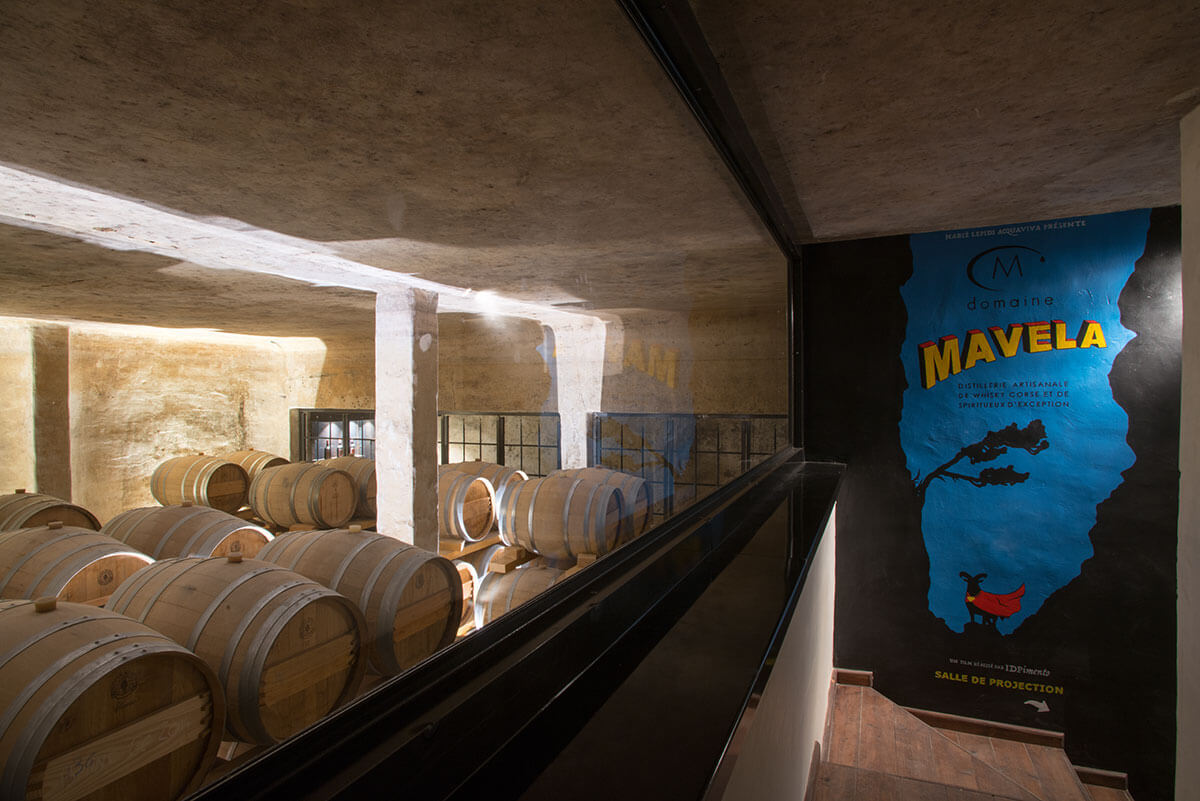 Several distilleries in France make Whisky, some are atypical, like yours, what do you make of the current landscape?
Despite France opening up to the production of Whisky quite late in the day, there is now a really interesting landscape of French distilleries. There is a wide variety of atypical products on offer, each of which is based on specific know-how and a product with a unique taste.
When we set out on this adventure, Whisky was only being made in Brittany, and we were the 3rd French distillery that wanted to produce one. Now there are 40 such distilleries across France. It's wonderful to see such a boom and so much passion for this alcohol, and thanks to there being quite a wide range, consumers have a diverse selection of flavours to choose from.
Furthermore, in order to address this ever expanding market, we have just set up a French whisky union.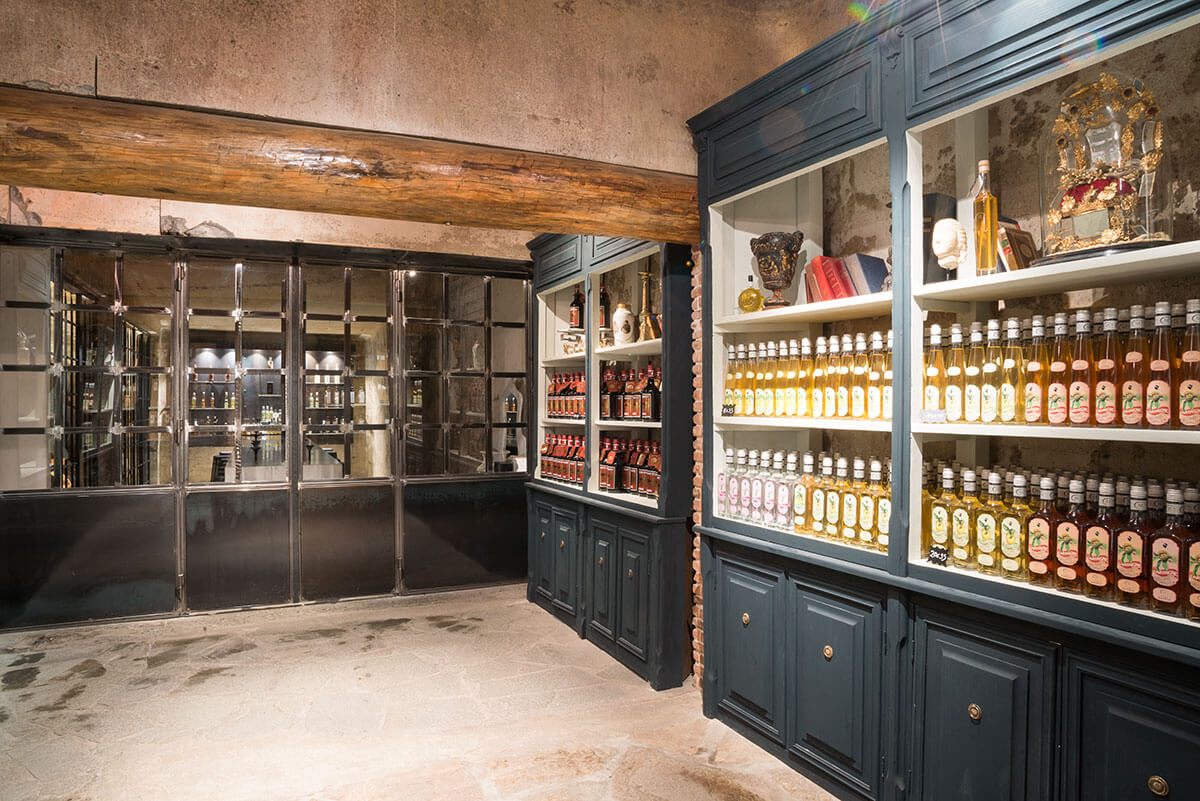 Your distillery has received a large number of prizes and awards, what's next? Are there any projects?
Our goal is to continue providing alcohol of exceptional quality, made from island produce that meets rigorous selection criteria as regards taste and also production standards. We want to establish new partnerships, as we have done with the island chocolate producer Grimaldi, with whom we have managed to produce the chocolate liqueur "Esprit de Chocolat". There are almost too many projects to mention. As for the estate, we are in the process of creating agricultural woodlands where we'll plant the different varieties that we use for our alcohol. This project ties in directly with our desire to develop agro-tourism, as well as the educational side of things that we're aiming to add, for example few people know that whisky is made from beer. We are also trying to promote other types of activity. We have had the estate decorated, by the painter and sculptor Marcel Lépidi, who is currently working with blocks of concrete left over from the renovation, these sculptures will be exhibited throughout the new park.
Above and beyond the job hat we are passionate about, Mavela is also a human adventure, which is why we're all hoping for many more wonderful encounters.