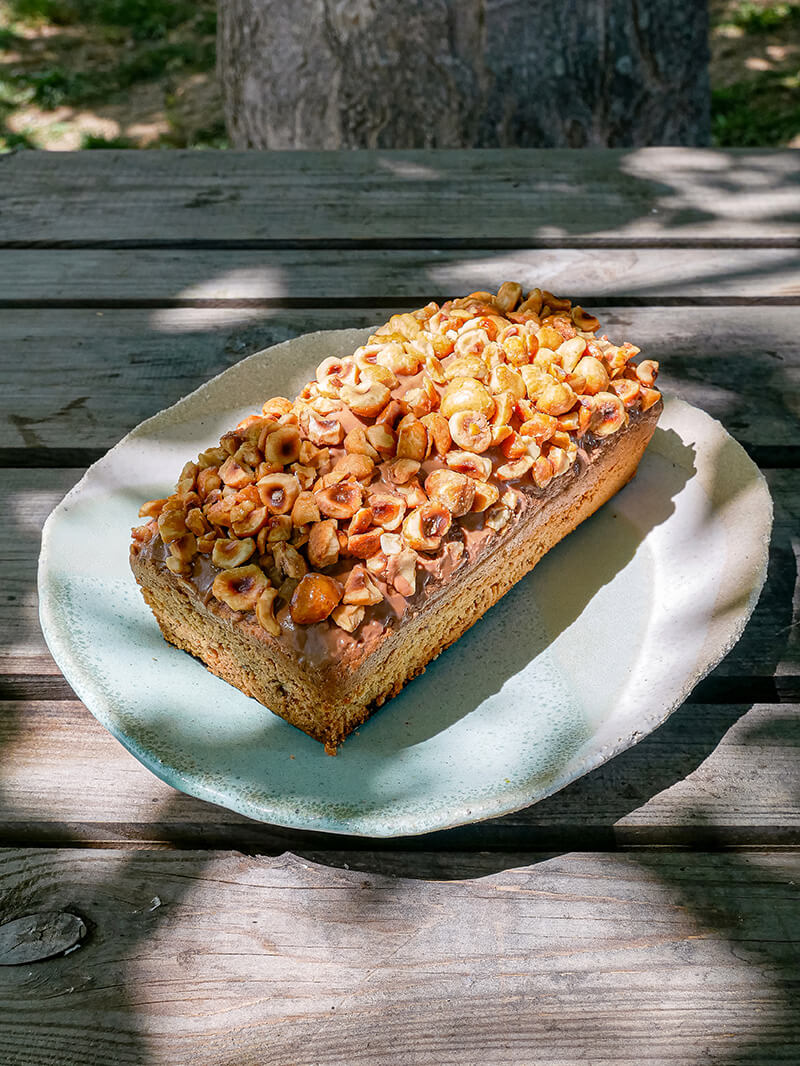 Recipe suitable for a 25cm cake tin
Cake
Baking powder – 3g
Flour – 40g
Ground hazelnuts – 110g
Ground almonds – 50 g
Caster sugar – 160g
Eggs – 160g
Butter – 100g
Decoration
Whole hazelnuts – 60g
Hazelnut chocolate – 60g
Tip: to begin with, roast the ground hazelnuts to give them and the cake a more intense flavour
Instructions
Roast the ground hazelnuts for 10 min at 180°C and leave to cool
Roast the whole hazelnuts for 10 min at 180°C, remembering to give them a stir half way through, and leave to cool
Mix the flour, baking powder, ground hazelnuts, ground almonds and sugar in a bowl.
Add the eggs, mix everything together well.
Add the butter, preferably melted, and mix until you have a smooth paste.
Pour into a cake tin which should ideally have been buttered and dusted with flour.
Cook for around 50 min at 150°C and check it is cooked with the point of a knife. Once cooked, cover the cake with a clean cloth and allow to cool. Remove the cake from the tin.
Décor
Crush the hazelnuts with a rolling pin
Melt the chocolate in a bain-marie or microwave
Use a brush to spread the chocolate over the cool cake then add the crushed hazelnuts
Leave the cake to rest for 1 hour and then enjoy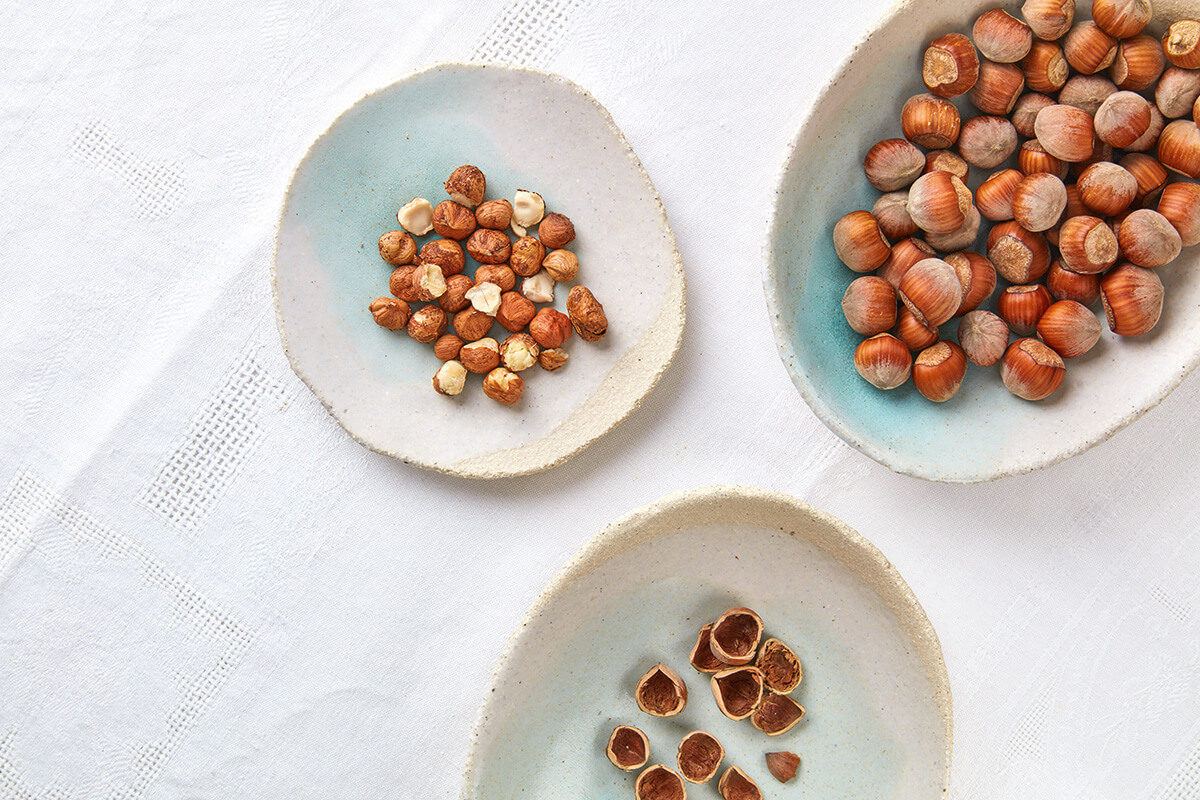 Directed by Collectif A3. Photo Pierrick Guidou for the ARTè Gustu festival
Confiserie Saint Sylvestre
Alexia Santini
20250 Soveria
Tel : 04 95 47 42 27
Facebook : @Confiserie.Saint.Sylvestre.Alexia.Santini
Confiserie Saint Sylvestre
Alexia Santini
20250 Soveria
Tel : 04 95 47 42 27
Facebook : @Confiserie.Saint.Sylvestre.Alexia.Santini