Borne of the encounter between land and sea, the Atelier Corse, created in 2015, showcases the island's essence.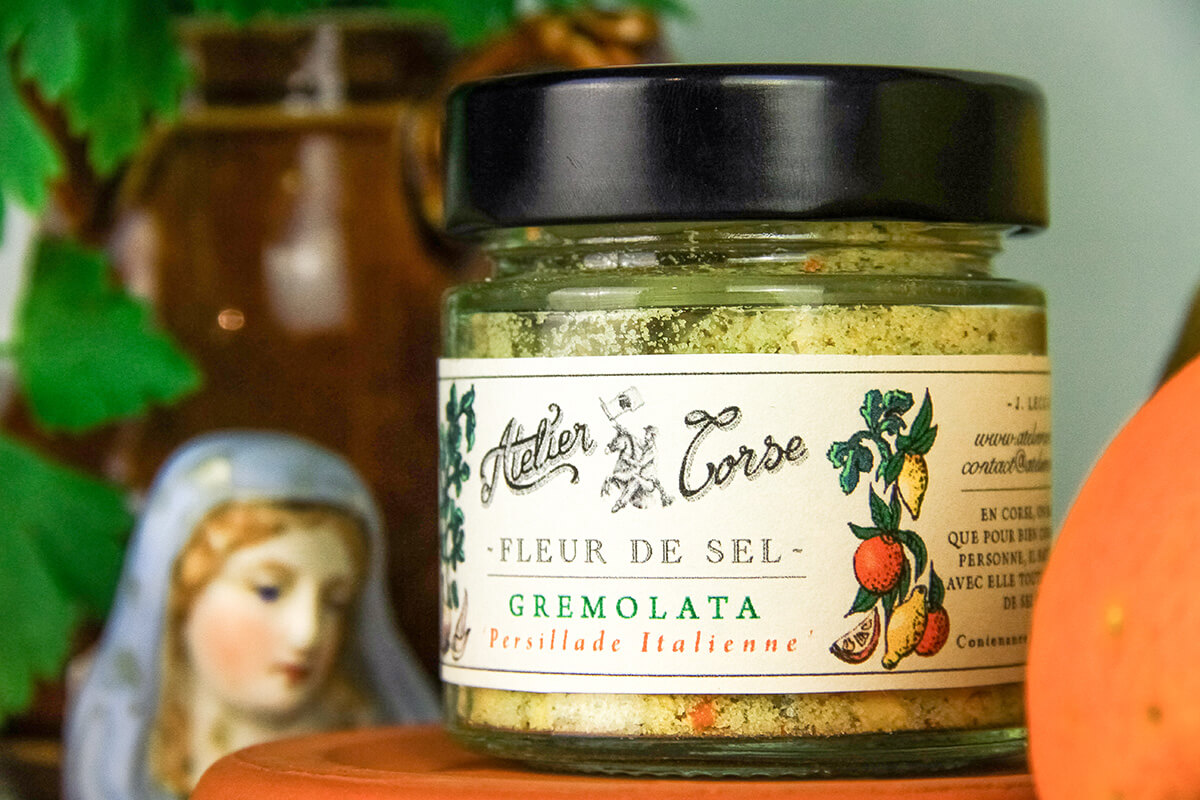 Set up in their workshop located near to Porto-Vecchio, Coralie et Julien are putting the finishing touches to their latest creation, produced using hand-gathered sea salt, drained and dried naturally under the Mediterranean sun.
Specialists in the creation of flavoured salts, these two passionate explorers of taste, comb the island in search of the most intense aromas and in so doing integrate the excellence of Corsican producers into their work.
From iconic, native plant species, to vegetables and fruit too, their work is punctuated by the rhythm of the seasons.
A careful selection of fresh, high-quality seasonal goods, in order to create delicate and well-balanced blends, which will undoubtedly lend your dish a touch of finesse and elegance for some and an untamed, Corsican flavour for others. Enjoy the tasting !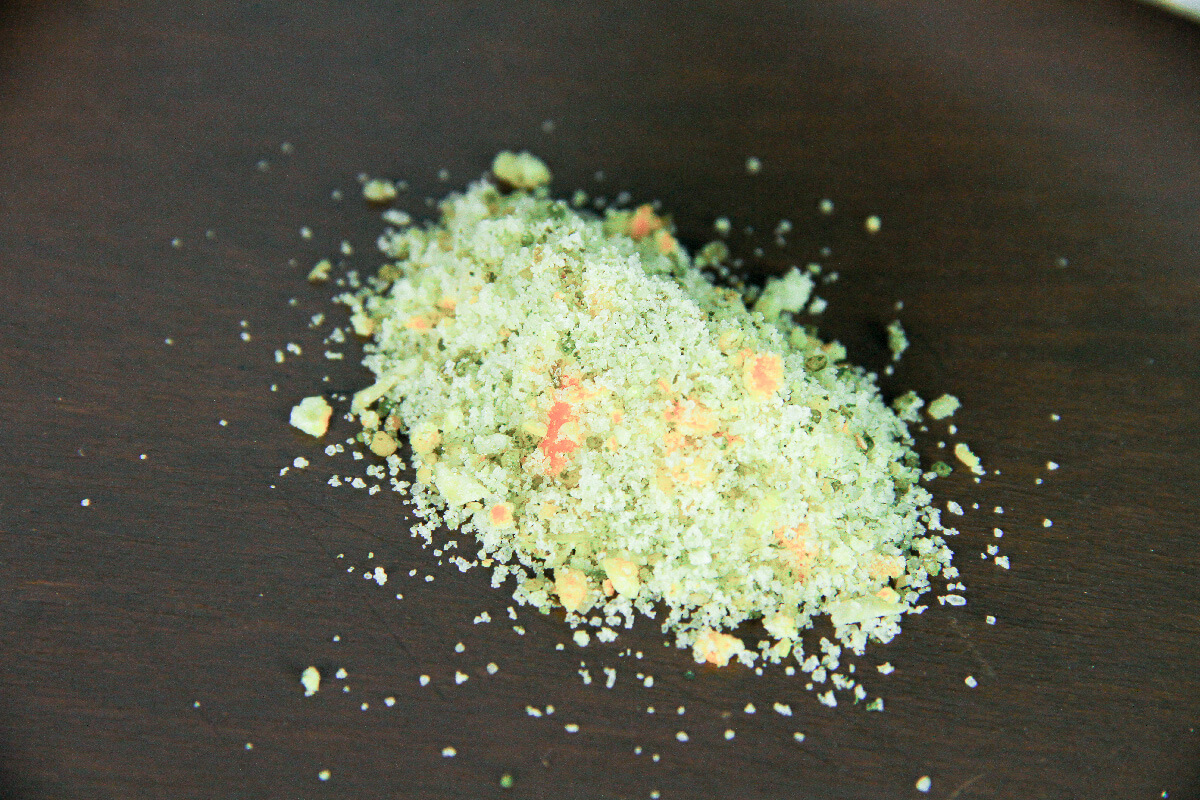 Atelier Corse
Julien LECCIA / Coralie BROUSSE
contactateliercorse@gmail.com
06.46.71.90.68 / 06.84.83.82.61
Atelier Corse
Julien LECCIA / Coralie BROUSSE
contactateliercorse@gmail.com
06.46.71.90.68 / 06.84.83.82.61