25 years… 25 years! For a quarter of a century, Anto fils de pop has been building his artistic career.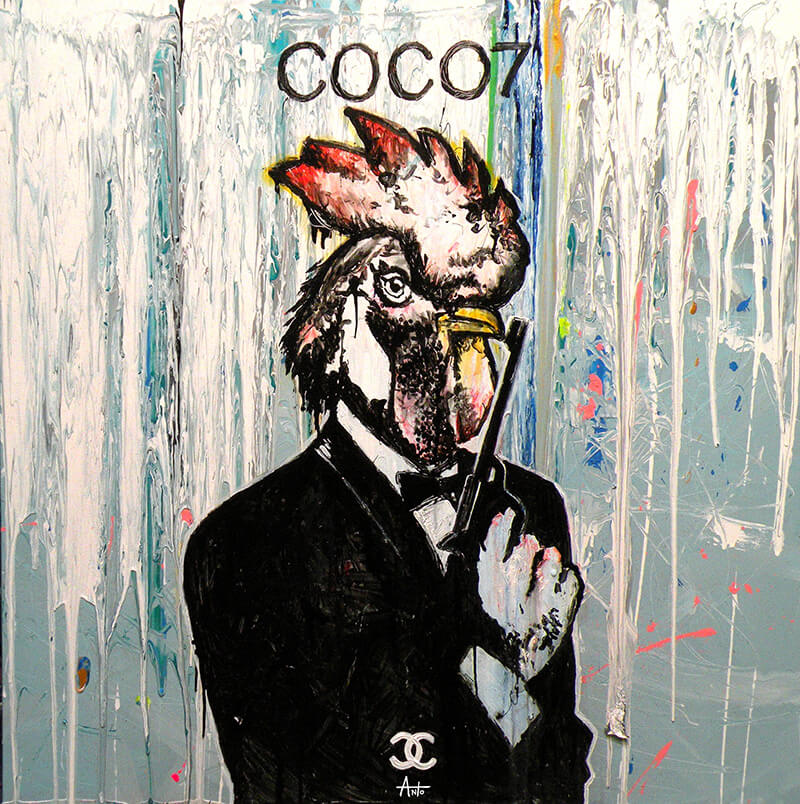 C0C07 2017 – 100 x 100 cm
©Anto fils de pop
To celebrate this 25th anniversary, in 2018, he is back for an exhibition in Casadelmar, this place he cherishes so strongly, as he was the first artist to present an exhibition here. Scene of vital importance, Casadelmar is, to him, a source of cinema inspiration where all the renown names of the 7th art come to meet.
Chance or not? It is this same year that he paints the canvas that will be used for the Lama film festival poster which will be celebrating its… 25th anniversary, awesome coincidence!
On the walls of the splendid hotel of Porto Vecchio, one will discover paintings of the artist's homage to Leone, Morricone, Miyazaki, Hisaishi, Benigni, Disney, Bond… Once more, this storyteller succeeds in entertaining his spectators with stories blending imagination and reality. This is a must-see.